McDonald's brings back McRib after nearly a year, but only for a limited time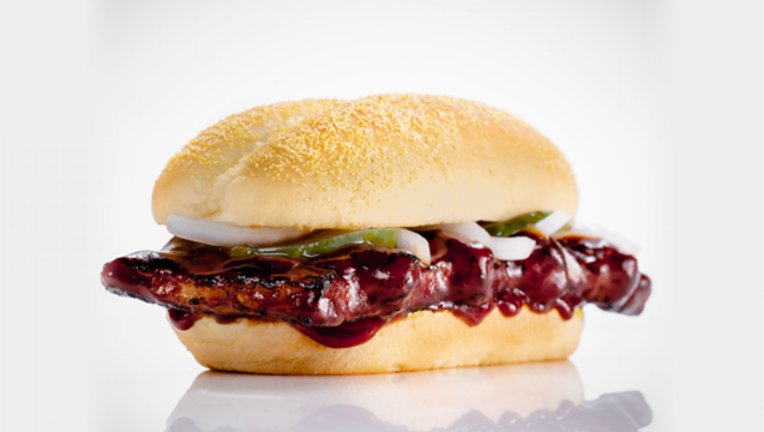 article
(FoxNews.com) - Dust off your finest eatin' pants, McDonald's fans.
The fast-food chain announced Thursday that its beloved McRib is back after nearly a year off the menu.
"While McDonald's has ushered in many new items this year – such as fresh beef in our quarter-pound burgers – we know our fans love this limited time classic," McDonald's Chef Mike Haracz said in a press release.
The sandwich, which last graced menus in November 2017 and features a boneless pork patty, barbecue sauce, onions and pickles, is now available at more than 9,000 participating restaurants across the country, but also via UberEats as part of the restaurant's "McDelivery" push.
"We're excited to make it more accessible to customers with the speed and convenience they expect from McDonald's," Haracz added.
McDonald's also suggests using its McFinder app to find out about participating locations.
Fans, meanwhile, are celebrating the return of the sandwich on Twitter, with some buying enough to build mini pork-sandwich pyramids or predicting its return will lead the S&P 500 out of its slump.
The McRib isn't the only sandwich making its debut on McDonald's menus this week. The chain announced Tuesday that, starting Nov. 1, customers will be able to try Mickey D's new "Triple Meat Stackers" featuring triple the meat, and double the cheese, of its traditional breakfast sandwiches.
More on FoxNews.com.