Massachusetts man arrested in $1M bank fraud scheme involving more than 100 counterfeit checks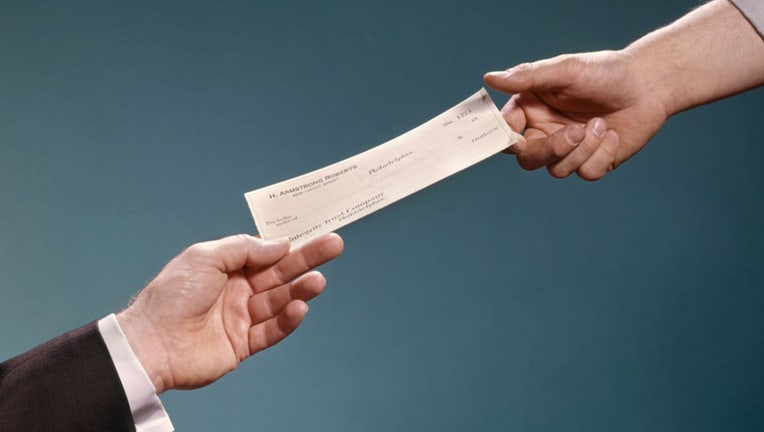 article
A Massachusetts man has been arrested and charged in an elaborate bank fraud scheme that included over 100 counterfeit checks totaling more than $1 million, federal investigators said. 
Hui Zhang, 41, of Quincy, was arraigned in federal court in Worcester on Thursday afternoon for a single charge of bank fraud, according to the state's U.S. Attorney's Office.
Zhang was taken into custody after an extensive investigation culminated with FBI agents raiding his home.
NY AUTHORITIES INVESTIGATING ANTIQUITIES STOLEN FROM TURKEY SEIZE BRONZE BUST FROM MASSACHUSETTS MUSEUM
Investigators say that from June 2020 through at least May 2022, Zhang allegedly opened fraudulent bank accounts under false identities and deposited over $1 million worth of approximately 114 counterfeit checks.
Following his fraudulent deposits he allegedly withdrew hundreds of thousands of dollars in cash through ATMs.
FLORIDA MAN BUSTED WITH GUNS, DRUGS AND 'PROSITUTES' IN LUXE NANTUCKET YACHT RAID
Zhang was identified in part by a tattoo on his left hand that was visible in surveillance footage from the ATM withdrawals, investigators said.
Zhang allegedly used the same IP address to open the fraudulent bank accounts and to deposit counterfeit checks. 
CLICK HERE FOR THE FOX NEWS APP
The charge of bank fraud provides for a sentence of up to 30 years in prison, five years of supervised release, and a fine of up to $1 million, or twice the gross proceeds, the US Attorney's Office said.
Police said the investigation is ongoing.