Man suspected of robbing 20 Florida dollar stores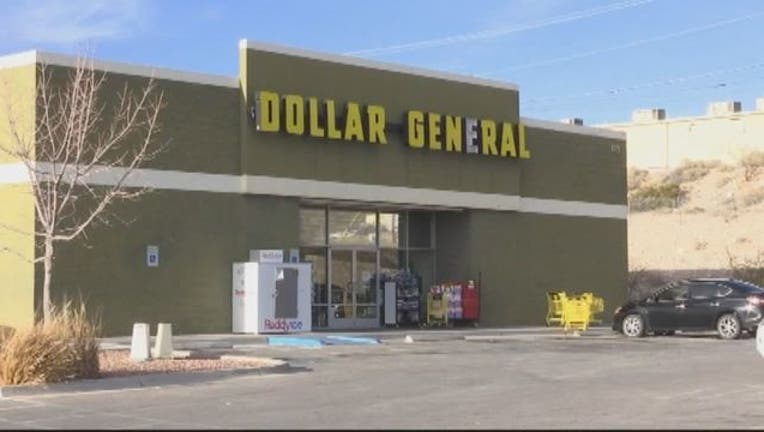 WINTER HAVEN (FOX 13) - A Bartow man is suspected in 20 armed robberies at dollar stores across multiple Florida counties since August 2017, Polk County deputies announced Thursday morning. 
Through a joint investigation, they say 32-year-old Terell Covington was identified as a suspect of three robberies at Dollar General and Family Dollar locations within Polk County, and 17 similar cases in Orange, Osceola, Hillsborough and Manatee counties. 
In February, the Polk County Sheriff's Office posted surveillance photos of the robberies that occurred within the county. Two were in December and one in February, and Covington was eventually identified, they said.
On Tuesday, detectives responded to his Bartow home and watched him leave in a truck, according to the sheriff's office. They followed the truck to a Home Depot parking lot in north Lakeland. He exited the truck, and entered the passenger side of a Nissan Altima, which then drove to a Kissimmee, Florida, and circled a Dollar General, investigators said.
The vehicle then drove to another Dollar Tree store, also in the city, and Polk County deputies requested assistance from the Osceola County Sheriff's Office. Deputies responded and approached the driver, 27-year-old Joshua Patterson of Lakeland, and Covington. 
Covington was transported to the Polk County Sheriff's Office, where he admitted to the robberies throughout Tampa Bay and surrounding areas. Detectives said Covington also told them Patterson was a "getaway driver" during three robberies, and on Tuesday, they planned another one. Patterson was placed under arrest for conspiracy to commit an armed robbery.
Both were arrested. Detectives said Covington committed robberies in the following jurisdictions: Lakeland, Winter Haven, unincorporated Polk County, Kissimmee, Plant City, Bradenton, Tampa, unincorporated Hillsborough County, and unincorporated Orange County.
Covington faces multiple charges including armed robbery and false imprisonment.