Lawmakers pass some post-Irma proposals, ditch others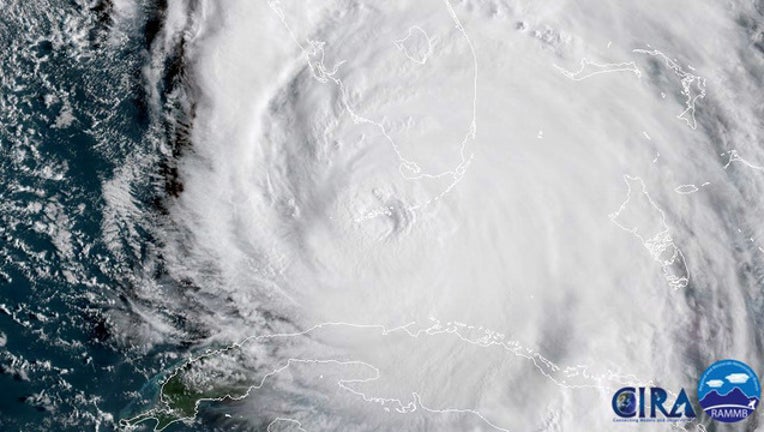 article
TALLAHASSEE (NSF) - When legislative budget chiefs agreed during negotiations to spend $1.5 million on a study about extending a toll road north to Georgia, they started to lock into Florida's new budget some of the 78 recommendations a House select committee created in the wake of last year's deadly hurricane season.
Also crossing the finish line as the annual legislative session ended Sunday was storm-related money for farm repairs, nursing homes to buy generators, affordable housing in Monroe County and to help students displaced from Puerto Rico and the U.S. Virgin Islands.
Still, many of the high-profile measures crafted in response to hurricanes Irma and Maria failed to win support. They included creating a strategic fuel-reserve task force, requiring the Division of Emergency Management to use certified sign-language interpreters during emergency broadcasts and using rail-tank cars to bring fuel into evacuation areas to avoid a repeat of runs on gas stations.
Rep. Jeanette Nunez, a Miami Republican who was chairwoman of the House Select Committee on Hurricane Response and Preparedness, said "a good amount" of the overall recommendations were approved by lawmakers. But she said the Senate failed to "step up to the plate" in matching the House in many of the policy changes sought by her committee.
"It was easier to address things on the budget side, even with our budget challenges at the last minute with the Parkland situation, than it was to really act on policy," Nunez said, referring to the Feb. 14 school shooting at Marjory Stoneman Douglas High School that led to a $400-million school-safety package.
The select committee recommendations were approved as the regular session started in January.
"It's a shame," Nunez said. "We spent a lot of time, and we really did take that select committee seriously. We listened to countless hours of presentations. And I thought we had a really unique opportunity to address some significant gaps --- given our exposure and our risks with all the things that come with hurricane season --- which is now just three months away."
In a news release after the budget was approved, Senate President Joe Negron, R-Stuart, said he was proud of the Senate, which conducted "a thorough review of these critical issues and pleased that the Legislature passed a comprehensive recovery and preparedness package."
At least $272.45 million in hurricane-related spending is included in the budget (HB 5001) that awaits a trip to Gov. Rick Scott's desk.
%INLINE%
That includes a study of a northern extension of the 57-mile Suncoast Parkway, which now ends just south of Citrus County. The House had initially proposed $10 million for the parkway extension study, but the number came down $1.5 million as budget chairmen started negotiations.
"We think you can do a feasibility study for $1.5 million, that's a lot of money to do a feasibility study," said House Appropriations Chairman Carlos Trujillo, R-Miami.
Other storm-related budget projects, according to a Senate summary, include $15 million for affordable housing in the Keys, $11.2 million for beach repairs and $5.9 million for the Monroe County Emergency Operations Center. Also, spending includes $126 million for education services for students displaced by Hurricane Maria and $750,000 for the state Department of Transportation to conduct at least three exercises by May 1 using contraflow lanes --- directing traffic on both sides of a highway to travel the same direction --- to determine if such operations could speed evacuations.
During the evacuation for Irma, with 6.5 million people ordered to move inland and away from the storm path, motorists spent up to 12 hours on routes that typically are covered in six to seven hours.
The idea of contraflow hasn't drawn support from transportation officials, who instead favor using road shoulders to provide additional lanes for fleeing motorists.
A month ago, Scott backed his agency leaders by including the expansion of "emergency shoulder use" when he issued a series of post-storm directives to the Department of Transportation. Those directives also included "dynamic" message signs along Interstate 75, completing certain turnpike projects on time, installing cameras and message signs along I-75 from Ocala north to the Georgia state line, and increasing the capacity of the state's Florida 511 website, which provides real-time traffic information about major roads.
Separately during the session, legislators approved a pair of bills (HB 7099 and SB 7028) that ratify rules requiring nursing homes and assisted living facilities to have generators and 72 hours of fuel.
The measures replace a pair of emergency rules that the Scott administration issued in September following the deaths of residents of The Rehabilitation Center at Hollywood Hills, a Broward County nursing home that lost its air-conditioning system in Hurricane Irma.
Meanwhile, a roughly $170-million tax package (HB 7087) that passed Sunday includes tax breaks on agricultural fencing materials purchased for repairs after Hurricane Irma. Also, it includes tax breaks for citrus packing houses that had their businesses interrupted by Hurricane Irma or by the deadly disease citrus greening and for fuel used to transport agricultural products after the storm.
Nunez noted that most of the committee's agricultural recommendations made it into bills approved by both chambers.
The tax package also includes a property-tax break for homeowners displaced by Irma and a break for nursing homes that purchase electric generators. It also offers, starting June 1, a seven-day tax "holiday" on hurricane-related gear, such as tarpaulins, batteries, weather-band radios and portable generators.
The 2018 hurricane season starts June 1 and will last six months. The term-limited Nunez said she hopes lawmakers try to tackle some of the recommendations that failed to advance this year rather than grow complacent.