Wednesday launch of Boeing's Starliner capsule postponed; rocket to be moved off pad
KENNEDY SPACE CENTER, Fla. - United Launch Alliance tweeted Tuesday evening that a Wednesday launch of an Atlas V rocket carrying Boeing's Starliner capsule has been postponed.  The rocket was expected to launch earlier Tuesday afternoon but was scrubbed. 
Boeing said in a news release that it is "working to understand the source of the unexpected valve position indications in the propulsion system."  The issues were first detected during checkouts after electrical storms passed over Kennedy Space Center on Monday, it added.
Engineers said they have ruled out a number of potential causes, including software. Boeing said additional time is needed to complete the assessment and, as a result, NASA and Boeing are not proceeding with Wednesday's launch.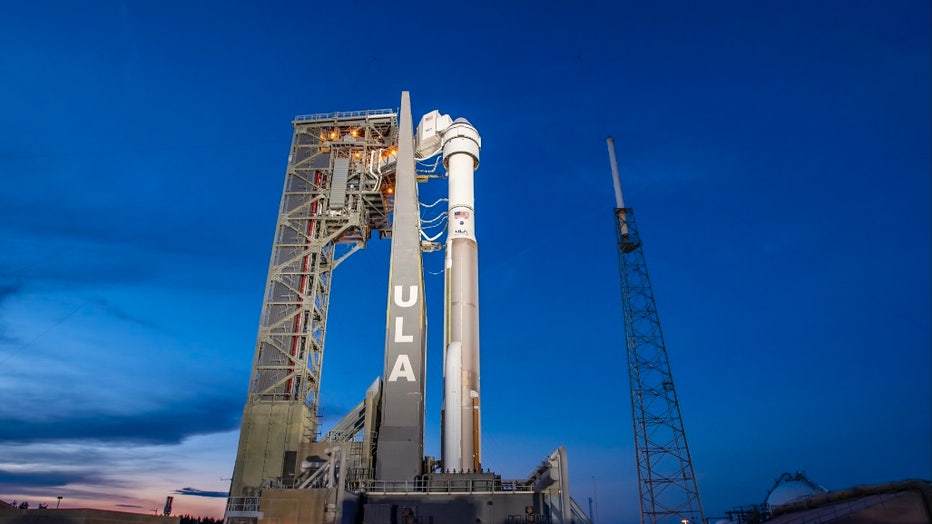 "We're going to let the data lead our work," said John Vollmer, vice president, and program manager, Boeing's Commercial Crew Program. "Our team has worked diligently to ensure the safety and success of this mission, and we will not launch until our vehicle is performing nominally and our teams are confident it is ready to fly."
Teams will power down the spacecraft and roll the rocket and spacecraft back to the Vertical Integration Facility on Wednesday for further inspection and testing to inform the next steps, Boeing said.
Once it does launch, the Orbital Flight Test-2 mission will travel to orbit atop a ULA Atlas V rocket before docking at the International Space Station.
MORE NEWS: Stranded air travelers in tears over more cancellations at OIA
This is Boeing's second orbital flight test.  A failed mission to the International Space Station in 2019 created a lot of disappointment. Herring said delays are not important in the grand scheme of things, as long as the overall mission is successful.
"One of the big things to always consider is flexibility, and one thing when it comes to preparing for launches is we build in here and there some time -- slack if you will. In the event that we run into any kind of problems, we still have the flexibility to meet the launch."
When the launch is rescheduled and go for launch, you can watch it in the FOX 35 News app. 
Watch FOX 35 News for the latest updates on the launch.