Indiana fertility doctor accused of using own sperm to impregnate patients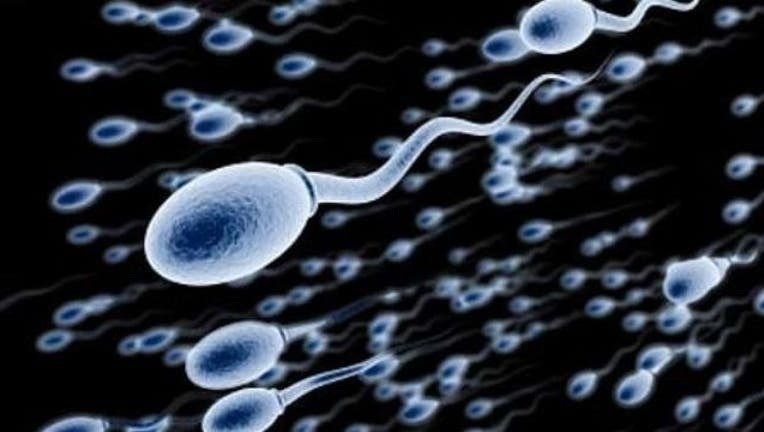 article
INDIANAPOLIS (AP) — A retired Indianapolis fertility doctor said he used his own sperm around 50 times instead of donated sperm that his patients were expecting, impregnating several women decades ago, but later denied it, according to court documents.
Dr. Donald Cline, 77, pleaded not guilty Monday to two felony obstruction of justice charges for misleading authorities who were investigating complaints from two of the now-adult children against him.
Cline is accused of being the biological father of at least eight people, the youngest of which would be about 30. The accusations were first reported by WXIN-TV in May.
Cline, who now lives in the suburb of Zionsville, told six adults who believed they were his children that he had donated his own sperm about 50 times starting in the 1970s, a probable cause affidavit said. He had told his patients they were receiving sperm from medical or dental residents or medical students and that no single donor's sperm was used more than three times.
One of the adult children took a saliva-based DNA test through a private personal genomics company and found that she was related to at least eight other people in its database, the affidavit said. Meanwhile, two others also investigated their ancestry through DNA tests and learned their mothers both were patients of Cline and that they were related to 70 relatives of Cline, it said.
Cline "said he used his own sperm whenever he didn't have a donor sample available," the affidavit said he told them.
"Dr. Cline admitted to doing wrong by inseminating the women with his own sperm, but felt that he was helping women because they really wanted a baby," the affidavit said. "Also, he felt pressured to use his own sperm because he didn't always have access to fresh sperm."
Cline marked the files of the women receiving his sperm with asterisks so that if a patient came back and wanted another baby, "he would use his sperm again to produce full siblings," the affidavit said. WXIN reported the eight known siblings were born to five different women.
It was not immediately clear whether state guidelines or medical profession guidelines at the time applied to fertility doctors using their own sperm to impregnate patients. The American Society for Reproductive Medicine did not have any such guidelines then, spokesman Sean Tipton said.
When the state began investigating complaints, Cline denied having used his own sperm.
"I can emphatically say that at no time did I ever use my own sample for insemination," he said in a letter to the Indiana Attorney General's Office. Cline retired from his practice at Reproductive Endocrinology Associates in Indianapolis in 2009.
Paternity tests last month showed a 99.9 percent probability that Cline was the father of the two women who filed complaints, the affidavit said. Since Indiana law requires doctors to keep patients' records for seven years after last treating them, records were destroyed after that time lapsed, Cline told the Attorney General's Office.
Cline's attorney, Tracy Betz, released a statement saying he is not accused of hiding documents, influencing witnesses or otherwise not cooperating with the attorney general's investigation. Cline was released on his own recognizance.
No other charges are pending against Cline, Marion County Prosecutor's Office spokeswoman Peg McLeish said.
The most notorious fertility doctor to secretly use his own sperm was Cecil Jacobson, who may have fathered as many as 70 children from 1976 to 1998 in Vienna, Virginia. And in 2009, Dr. Ben. D. Ramaley of Greenwich, Connecticut, quickly settled a 2005 lawsuit for using his own sperm.
___
This story has been corrected to show documents say several women were impregnated, not eight.