Husband refuses to 'donate' to his wife's friend's wedding, asks for advice: 'Not a fan'
A man has taken to social media about his position about an upcoming wedding — and has asked for advice about an uncomfortable situation. 
Writing on Reddit, the man — saying he is 35 years old — shared that his wife's friend "is getting married in a month. My wife is a bridesmaid," he added.
The wife is 35, he said — while her friend is 36 years of age.
DAD DUCKS OUT OF HIS SON'S WEDDING EARLY, THEN WONDERS WHAT HE'S DONE WRONG: 'I LOVE THEM BOTH' 
"I am not a fan of this friend," the man made a point of adding. 
"But that's just me — so I'm going to move on to the real issue."
FILE - A bride and Groom take wedding photos near Bethesda Fountain in Central Park West. (Alexi Rosenfeld/Getty Images)
Continued the man by the username of "NatesAsteroid," "This friend [of his wife] wants to have her dream wedding … but is a little short on money."
He said, "My wife had told me that [the] friend would like some donations and [asked] if I was OK with her donating about $3,000 in U.S. dollars" to this wedding.
"I told her no," the man promptly added.
The man said that his wife "accepted my decision but my friends are saying I'm an a--hole because donating wouldn't affect my financial standing."
BRIDE ASKS FRIEND TO MAKE WEDDING CAKE, IS THEN 'OFFENDED' WHEN QUESTIONED IF SHE'S PAYING FOR INGREDIENTS 
Now, wrote the man on Reddit, "I'm … wondering if i was actually In the wrong."
He then detailed the reasons he does not like his wife's about-to-be-married friend.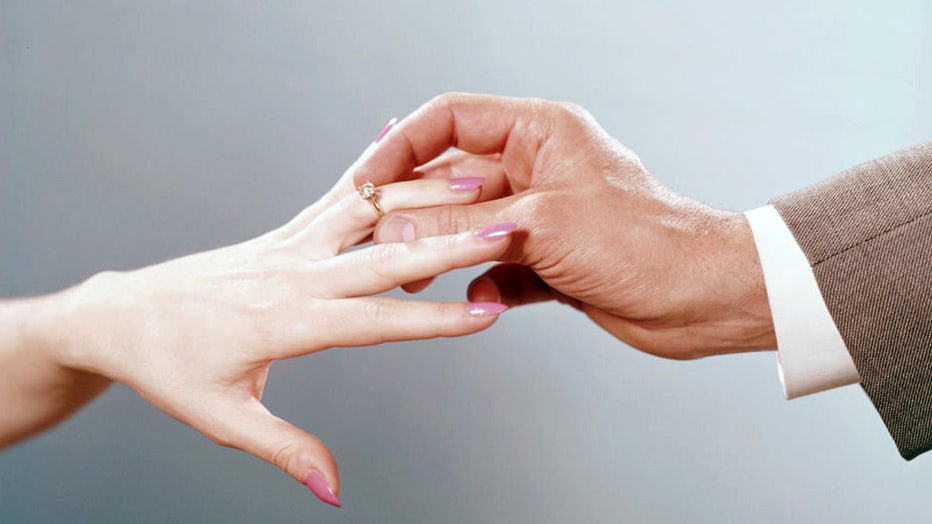 FILE - Man placing engagement ring on woman's finger.
"When my wife and I were dating, she always encouraged her to leave me and that 'she could do better,'" the man wrote.
Also, the man wrote in his post that this friend "has made many remarks about my physical appearance."
He added, in part, that he has "eczema, so my skin can get dry frequently."
He then asked others if he was wrong for the position he took about refusing to "donate" to the wedding of his wife's friend.
Fox News Digital reached out to a psychologist for insights.
Dr. Jayme Albin, PhD, a clinical psychologist based in New York City, said, "Asking your friends and their spouses to 'donate' to your dream wedding is definitely crossing a social boundary."
She added, "It seems that this person is very focused on 'how she can do better' by relying on others to fund her dreams."
WEDDING DRAMA ERUPTS AS BRIDE EXPLODES WHEN YOUNG BOY WEARS WHITE, COUPLE NO LONGER SPEAKING
She also said, addressing the Reddit poster directly, "I would set boundaries with her — your wife, too — and not allow this person to walk all over you both."
On Reddit, more than 750 people shared reaction, with over 360 comments posted.
The top "upvoted" comment by far was this: "It honestly doesn't matter whether you like the friend or not. You don't have to 'donate' money to anyone for any reason, especially not for discretionary spending like a wedding."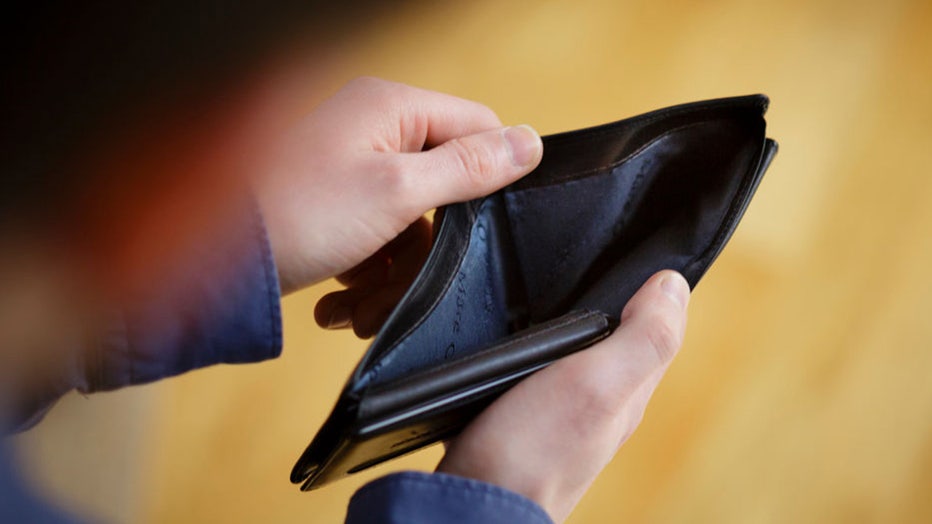 FILE - A man opens an empty wallet.  (Thomas Trutschel/Photothek via Getty Images)
The same commenter added, "If she can't afford the wedding she wants, she needs to have the wedding she can afford. It's absurd to ask family and friends to donate money to fund your wedding — especially thousands of dollars!"
The person then concluded that the man was "NTA" ("not the a--hole"). 
'CHEAP BRIDEZILLA': EXASPERATED WOMAN REVEALS SHE'S REACHED HER 'LIMIT' ON A FRIEND'S FALL WEDDING
"Stand your ground," wrote another person.
"This 'friend' of your wife sounds like a piece of work," the writer went on. "This [is] her wedding, not yours and your wife's wedding."
The same commenter continued, "If this person wanted her dream wedding, she should have saved more money for it. You are not a bank for your wife's friend."
CLICK HERE TO SIGN UP FOR OUR LIFESTYLE NEWSLETTER
Another commenter shared this blunt assessment: "If she wants her dream wedding, then she can save up for it and pay for it herself. A lot of us have dreams that we actually need to work for."
Said someone else, "Why is it your responsibility to fund someone else's wedding?" The person, this same commenter noted, is not "even related to you."
CLICK HERE TO GET THE FOX NEWS APP
Another responder put it this way: "What is it about weddings that make people so entitled? The bride should adjust her expectations."
Finally, yet another commenter wrote, "Just because you may be financially able to help doesn't mean you should feel obligated to help. I've never known anyone to ask for donations for a wedding."