Horse rescued from Florida pool after unexpected plunge
LAKE COUNTY, Fla. - A horse took an unexpected plunge in a Lake County homeowner's swimming pool, but officials were there to save the day!
Lake County Fire Rescue responded to a call for a "large animal rescue" and found a horse in the pool when they arrived at the unknown location, authorities said Wednesday. While it remains unclear at this time where the horse came from and how it ended up in the water, fire officials in collaboration with Sumter County's Animal Response Team were able to successfully save the horse.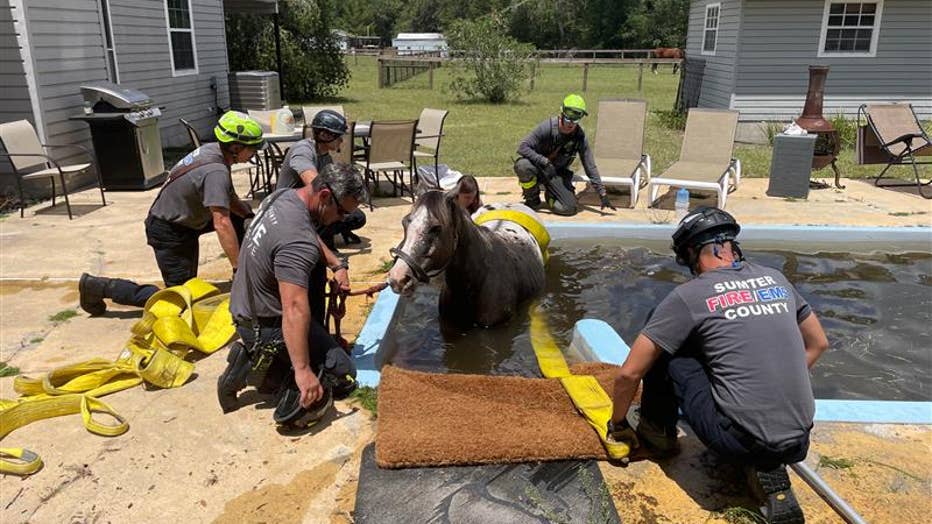 Photo: Lake County Fire Rescue
Photos of the rescue show fire officials using a yellow harness to lift the horse out of the water. It looks like the big fella wasn't totally submerged in the pool, as most of its body was above the water.