Gillum, DeSantis make final push for votes ahead of Nov. 6 election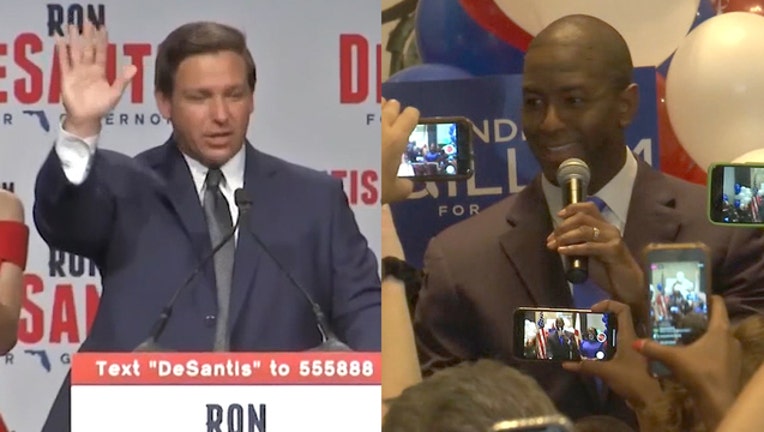 article
LAKE MARY, Fla. (WOFL FOX 35) - Both candidates for Florida governor hit the campaign trail this weekend to energize supporters, drum up more votes and throw some jabs at each other.
The GOP nominee, former Congressman Ron DeSantis, held a rally in Melbourne Sunday. 
His Democratic opponent, Tallahassee Mayor Andrew Gillum, made campaign stops in Orlando. 
"We don't want a corrupt mayor to then become governor of Florida. It just doesn't make sense," DeSantis told the crowd at his event. 
"While my opponent is running around the state stirring up fears, and hatred, and division and derision, we're here giving people a reason to vote for something and not just against something," Gillum said. 
It's a tight race. 
The Real Clear Politics average of polls shows Gillum with a 3.2 percent lead. 
Both candidates are urging their supporters to do more than just vote in the days leading up to the election. 
"We need you guys to do all you can; take whatever actions, knock on doors, talk to neighbors, make phone calls," DeSantis said. 
"If you haven't volunteered before on a campaign, we're asking you to volunteer on ours," Gillum said. "There are only nine days left. We've got to get to work, getting it done." 
More than two million people have already voted in Florida. 
So far, more Republicans than Democrats have cast their ballot.