Florida may spend millions battling stinky algae blooms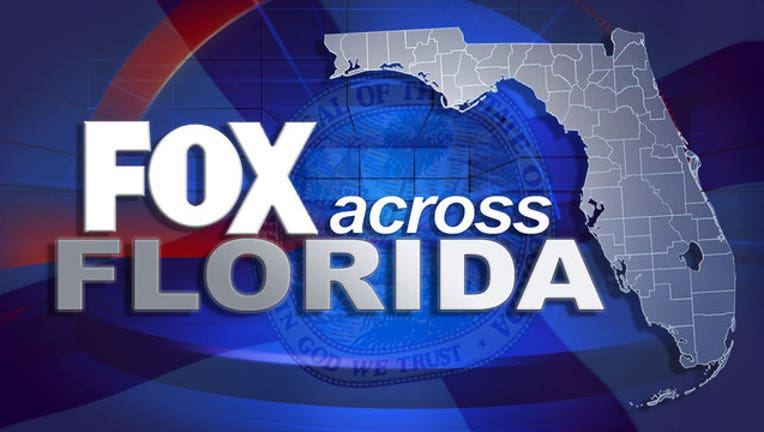 article
TALLAHASSEE, Fla. (AP) - Amid a growing outcry — and national headlines — about a massive algae bloom fouling Florida's southern beaches and rivers, Gov. Rick Scott on Wednesday promised to dedicate millions more to battle the problem.
Scott announced that he would ask the Florida Legislature to set aside money that would be used for a grant program to aid homeowners who voluntarily want to switch from septic tanks to central sewer systems. He also pledged to set aside money in 2017 to help communities around the Indian River Lagoon and Caloosahatchee River build new wastewater systems.
Scott's promise won't do anything in the near future to remedy the algae bloom that put a smelly "guacamole-thick" muck on a stretch of beaches promoted as Florida's "Treasure Coast." But it marks a small change of direction for the governor, who has directed most of the blame for the algae bloom on the federal government.
"While the state has continued to step up and invest in important restoration projects to help South Florida waterways, it is clear that more work has to be done," Scott said in a statement distributed by his office. "It is up to all of us - the state, Florida's local communities and the federal government - to work together on long term solutions to improve the quality of our water. That is why I am going to commit state funding and match it with local contributions so we can work together on efforts to clean up our waters. Septic tank runoff is a major contributor to the pollution in these water bodies and I look forward to working with the Legislature to fund efforts to curb it."
Hours after Scott announced his budget proposal he also formally asked authorities to declare a federal emergency due to the effects of the algae blooms that he said were due primarily to the federal government neglecting needed repairs for the dike that surrounds Lake Okeechobee. The U.S. Army Corps of Engineers releases polluted water from the lake to lower the pressure on a dike to avoid a repeat of a 1928 hurricane breach that killed 2,500 people.
Scott has not yet placed a price tag on the budget request he plans to submit to state legislators. His administration said it planned to work with state environmental officials and South Florida water management district officials on specific details. The governor did say he plans to create a program that would require local communities to put up a 50 percent match in order to be eligible for state funding.
While Scott has had some trouble winning approval for his legislative priorities in the past two years, he will likely find support for his request since incoming Senate President Joe Negron is from Martin County, one of the areas hardest hit by the algae blooms.
Negron, a Stuart Republican who has opposed proposals in the past to require mandatory inspections of septic tank systems, called Scott's proposal a "good long term policy" but he stressed that the current algae bloom affecting the region has been caused by discharges from Lake Okeechobee.
Negron said one solution that is needed is to purchase land south of the lake where water could be stored before it flows south toward the Everglades. While Scott has backed many Everglades-related proposals, he and other Republicans have opposed calls to purchase land near the lake, which is owned by the state's powerful and politically connected sugar producers.
Bradley Marshall, an attorney with Earthjustice, said that Scott's latest proposal "isn't focusing on the right problem." He said that the governor should be targeting the industrial and agricultural uses that are polluting Lake Okeechobee.
"Until those pollutants are addressed, nothing is going to prevent a future algae bloom," Marshall said.
___
Follow Gary Fineout on Twitter: http://twitter.com/fineout