Florida K-9 Keanu passes away on Valentine's Day: 'You will be missed'
article
FLAGLER COUNTY, Fla. - The Flagler County Sheriff's Office is mourning the loss of one of its K-9's after he passed away due to health complications. 
K-9 Keanu – who would've turned four-years-old on March 9 – died on Valentine's Day. Keanu had been with the agency since September 2020 after being donated to FCSO by Dr. Caesar DePaço's Foundation.
In a heartbreaking Facebook post, the sheriff's office said K-9 Keanu recently began experiencing health complications. 
MORE NEWS: Help name the Brevard Zoo's new bloodhound puppy
"His condition declined rapidly and on February 14, 2023, K-9 Keanu succumbed to his illness."
Keanu and his handler, Deputy Robin Towns, completed their K-9 Team training in February of 2021. During his service, Keanu contributed to the detection and recovery of large sums of narcotics as well as the apprehension of multiple criminal suspects.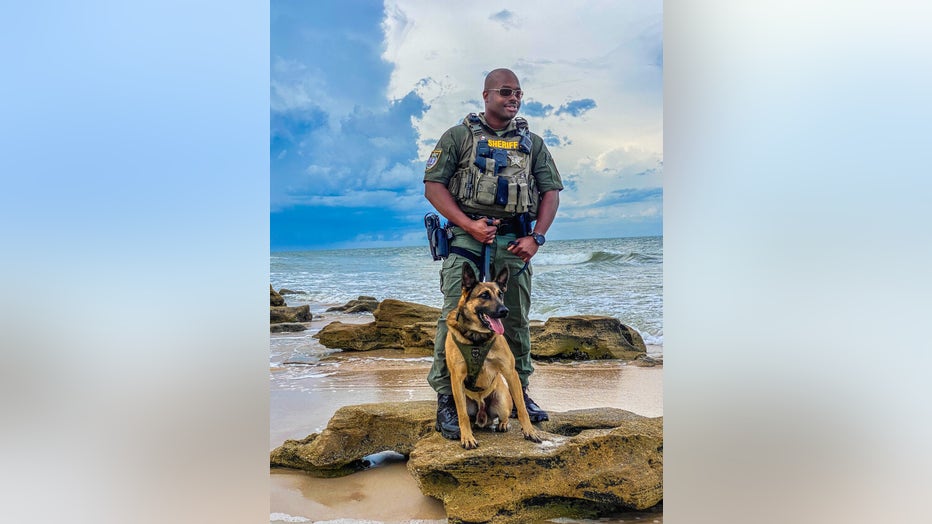 Flagler County Sheriff's Office
"We are saddened by Keanu's passing as he was not only a K-9 partner to Deputy Towns but part of FCSO's family," the agency wrote. "Rest in peace Keanu. Thank you for your service. You will be missed but never forgotten."