Firefighters help rescue cougar from tree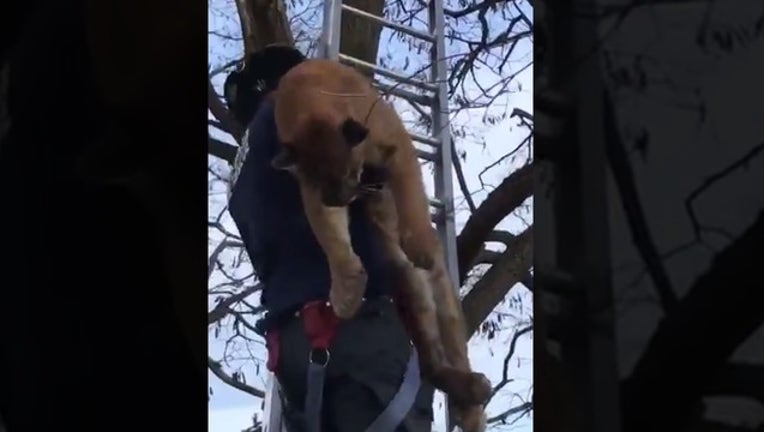 article
VICTORIA, BC (FOX 35 ORLANDO) - A cougar that was tranquilized after climbing up a tree was brought safely down thanks to some firefighters in Victoria, British Columbia. 
The Vancouver Sun reports that on April 26, the cougar had run toward a beach and was then chased up a tree by a conservation officer. Officers then tranquilized the big cat and it fell asleep in the tree.
In a video posted to their Twitter account, a firefighter with Victoria Fire L-730 is seen carrying the cougar over his shoulder down a ladder until they are both on the ground. He then laid the big cat on a blanket and gave it a little pat on the head. 
Conservation officers tell the Vancouver Sun that while they often need to euthanize animals for safety reasons, the 80-pound cougar was relocated and released back into the wild.