Fatal crash on I-4 near Disney Springs causes hours of traffic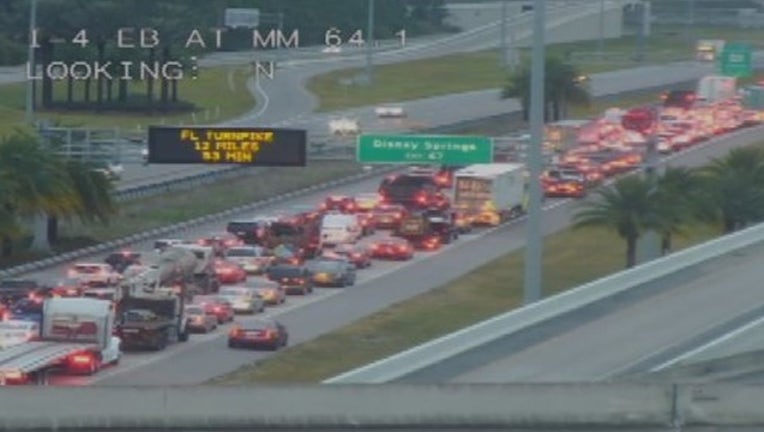 article
ORLANDO, Fla. (FOX 35 WOFL) - A fatal crash on Interstate 4 (I-4) caused major delays on Monday morning near Disney Springs.
The Florida Highway Patrol (FHP) says that 46-year-old Marianita Perez Ocasio and one other passenger was traveling eastbound on I-4. A semi-truck was traveling in the same direction but in the center lane.
For an unknown reason, FHP says that Ocasio lost control of her vehicle and traveled into the center lane. The front of the semi-truck struck the right side of Ocasio's vehicle.
Ocasio and the truck driver did not suffer any injuries from the crash, but the passenger in Ocasio's vehicle was killed. 
The incident occurred at mile marker 67 at 5:55 a.m., creating delays for the day's morning traffic. The delays lasted several hours, but have since cleared up.