Endangered sea turtles sue over Broward beach practices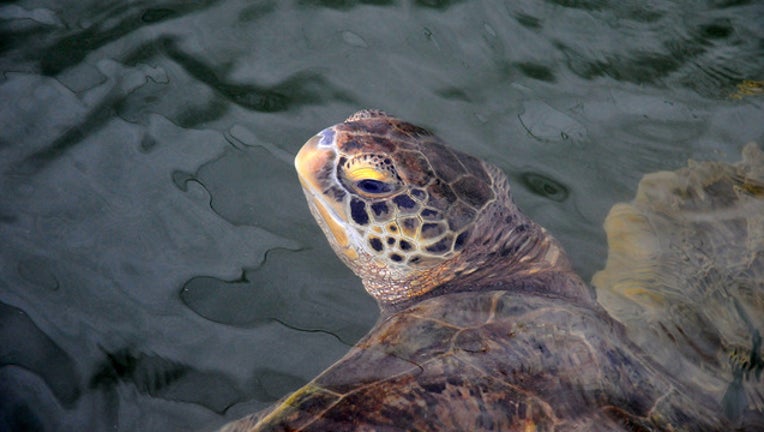 article
FORT LAUDERDALE, Fla. (AP) — The plaintiffs are Green Sea Turtle, Loggerhead Sea Turtle and Leatherback Sea Turtle, and they're suing over what a lawyer calls disruptive beach practices in Broward County.
Attorney Kenneth Trent says the turtles themselves have standing to sue in federal court because they are protected under the Endangered Species Act. The "plaintiffs" are not actual turtles but emblems of the species.
The lawsuit contends lighting, overnight placement of beach cabanas and raking of beach sand all disrupt the turtles' nesting habits and blocks the journey of turtle hatchlings to the ocean. The turtles are asking a judge to halt those practices and also block some aspects of a major beach renourishment project.
The defendants include the federal, state and local government entities, as well as two large beachfront condominium associations.