Deer goes through New Jersey woman's windshield, lands in back seat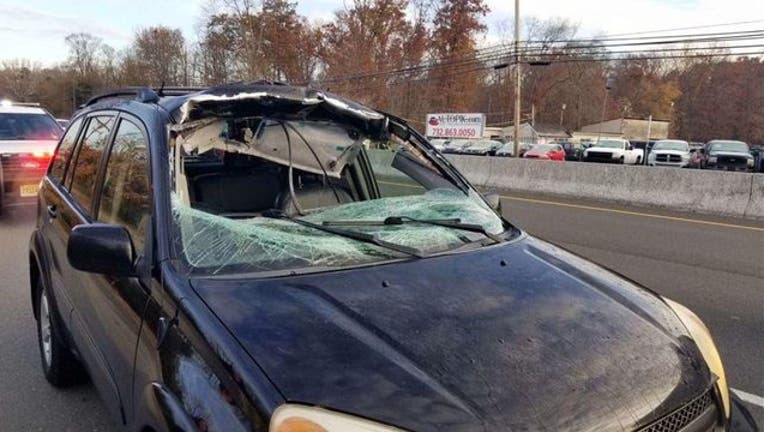 article
FOX NEWS - A New Jersey driver narrowly avoided death Monday morning when a deer she struck smashed through her windshield and landed in the back seat of the vehicle.
Melissa Misthal, of Howell, was driving her 2004 Toyota RAV4 on Route 9 when a deer darted in front of her car. She tried to avoid the animal, but struck it "while it was airborne."
"The force of the impact propelled the deer into the passenger compartment collapsing the front windshield and roof of the vehicle," police said in a Facebook post. "The deer came to rest on the rear floor."
Police added: "It was deceased."