Florida birthday party shooting at Airbnb rental leaves 1 dead, 1 injured with suspects on the run: PCSO
DAVENPORT, Fla. - The Polk County Sheriff's Office is searching for the suspect or suspects accused of shooting and killing an Orlando man and injuring a Sanford woman early Sunday morning at an Airbnb in Davenport. 
The family from Orlando rented the home to have a birthday party for a one-year-old child, and they invited friends and family to the home. 
The family arrived Friday night and the party began around 3 p.m. on Saturday. 
Around 11 p.m. on Saturday night, a 27-year-old man received several phone calls, and around 12:30 a.m. on Sunday, he took two plates of food to a mid-sized vehicle in the roadway. 
Polk County Sheriff Grady Judd says he apparently delivered the food, turned around and began walking toward the house when a volley of gunshots rang out. That's when, according to Judd, the man jumped up and tried to get into the home. Judd says the suspects who were about to drive off, backed up and one of the suspects jumped out of the car and fired off another set of gunshots at the victim. 
After hearing the first round of gunshots, a 26-year-old woman ran to the door and was shot through the door. Judd says she was struck in the thigh. She opened the door and helped drag in the first victim as the suspects fled from the neighborhood in their car. 
Sheriff Judd says deputies found two plates of discarded food near the entrance to the neighborhood. 
READ: 2 injured in shooting near St. Armands Circle, neighbors concerned about nearby vacation rentals
"All of that is a mystery to us," Sheriff Judd stated. "Did they not like the free meal? Was it served to them cold? Did they use that as a ruse to get him outside, so they could shoot and kill him? All of that is under investigation."
According to Judd, the suspects fled toward the Orlando area.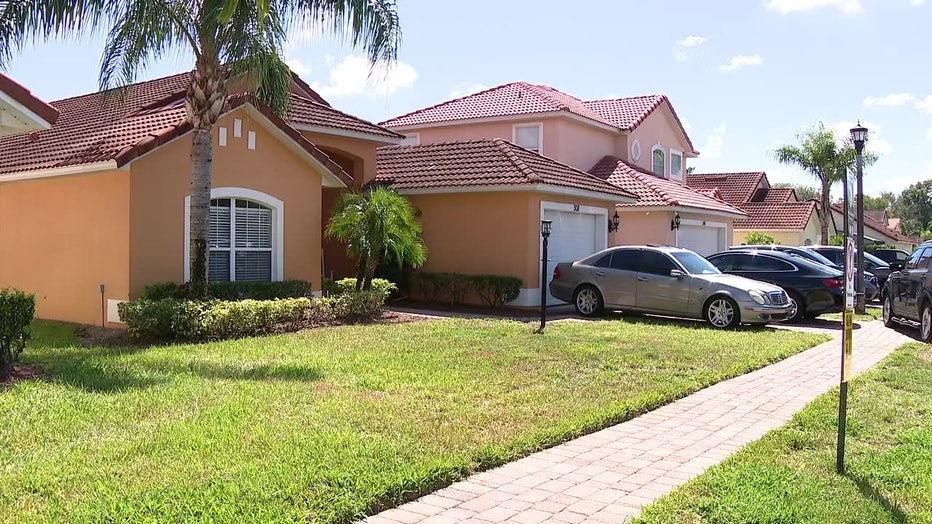 File: Davenport Airbnb where deputies say two people were shot, one fatally, during a birthday party. 
Judd says investigators do not know who the suspects are at the moment but says there are two different casings from two different firearms at the crime scene. 
"This was not the traditional house party that we normally see that ends up in a shooting. However, there were conversations between our suspect and our victim causing our victim to take two plates of food at 12:30 in the morning to these suspects, and they subsequently shot and killed him," Sheriff Judd said. 
Sheriff Judd is asking for the community's help to identify and locate the suspects. 
An Airbnb spokesperson sent the following statement on the shooting: 
"Our deepest condolences go out to all who were impacted by this senseless  violence. We are investigating this incident, and have also reached out to the Polk County Sheriff's Office to offer our support with their investigation."
Anyone with information on the shooting is asked to contact the Polk County Sheriff's Office at 863-298-6200. 
Tipsters who want to remain anonymous can contact Heartland Crime Stoppers at 1-800-226-8477. They can also dial **TIPS from a cell phone or visit www.heartlandcrimestoppers.com and click on "Submit A Tip," or download the free "P3tips" app on a smartphone or tablet.