Daytona Beach swears in first Black police chief, Jakari Young
DAYTONA BEACH, Fla. - The City of Daytona Beach swore in its first African American police chief on Friday.
Daytona Beach Police Chief Jakari Young, 42, replaces Chief Craig Capri, who is retiring from the police department after a 30-year career.
"I can't think of anybody better to step into this role than Jakari Young," said Capri, who served as police chief since 2017.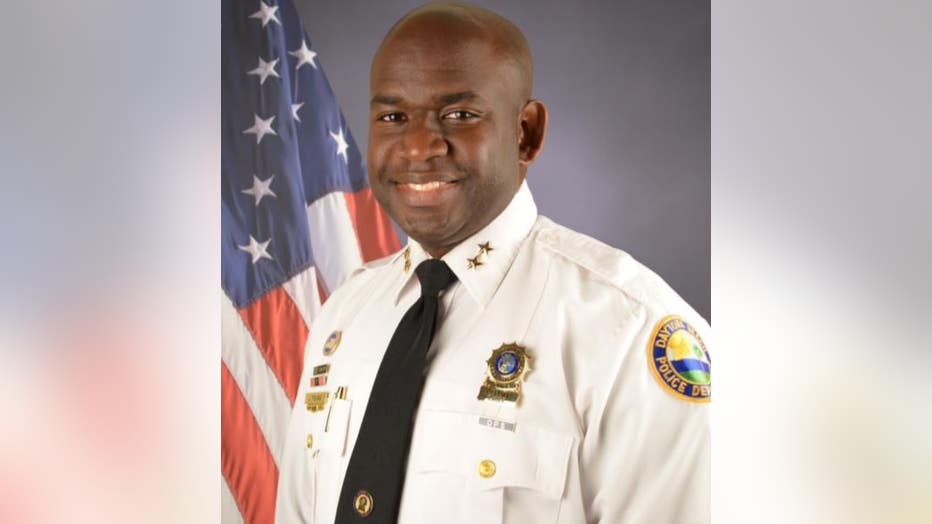 Dozens of people attended the event including officers, commissioners, and community members. Volusia County Sheriff Mike Chitwood, a former chief of the department, said the appointment was well deserved.
"No one should overlook the fact that he's earned this, he's deserved this, and he could be a police chief anywhere in America," he said.
Chief Young thanked his family, wife, and mentors. He said he's ready to serve the community that took him in as a young officer.
"I understand even as a police officer it's not all about law enforcement but about public service," he said.
Chief Young is the department's 17th police chief since 1919. Young served as the department's deputy chief since 2017 and has been a member of the command staff for the past six years.