'What's the motive?' Family devastated after Uber Eats driver killed in grisly murder in Florida
ALTAMONTE SPRINGS, Fla. - Deputies in Pasco County described the murder of a Florida man who was finishing his shift as an Uber Eats delivery driver as gruesome, horrific, and evil. The worst part, deputies do not know a motive and believe the man's killing was random.
Pasco County Sheriff Chris Nocco said Randall Cooke texted his wife around 6:40 p.m. to let her know that he was making his last delivery and would be home soon. Yet, he never returned home.
Deputies have arrested 30-year-old Oscar Solis Jr. who was on parole from Indiana in Cooke's death. Authorities said they found human remains in trash bags behind the house where the suspect was staying.
Cooke's step-daughter Brittany Dzoba said her step-dad lived in Seminole County for years and moved to Pasco County a year ago to be closer to the water and to enjoy retirement. He joined Uber Eats to help support their dreams of being by the beach.
"I love my mom to death and I hate to see her like this," she said, visibly shaken and emotional. "I just want her to be happy."
She spoke with FOX 35 moments after the PCSO press conference. She said her family is shattered.
RELATED: Uber Eats driver was victim in 'gruesome' murder at Moog Road home; suspect was out on parole: Pasco sheriff
"I don't want her to be alone," said Dzoba. "Just knowing that she has to come home every day to her husband not there. They shared so many amazing memories together."
Deputies believe Solis, 30, robbed and murdered Cooke at the home on Moog Road in Holiday, Florida. Blood was found throughout the home, as well as Cooke's wedding ring, detectives said Tuesday during the press conference.
"All it appears is that this was somebody who is working doing his last delivery of the night, and this person killed him for no reason," said Sheriff Nocco. 
Video shows Cooke making the delivery, but then it cuts off. Another video, deputies said, shows Solid later carrying large trash bags out of the home. Police said Cooke's dismembered body was found in those trash bags.
"What is the motive? What is he trying to get out of it? For fun for him for a couple of hours? That's not fun, you took somebody's life away," said Dzoba.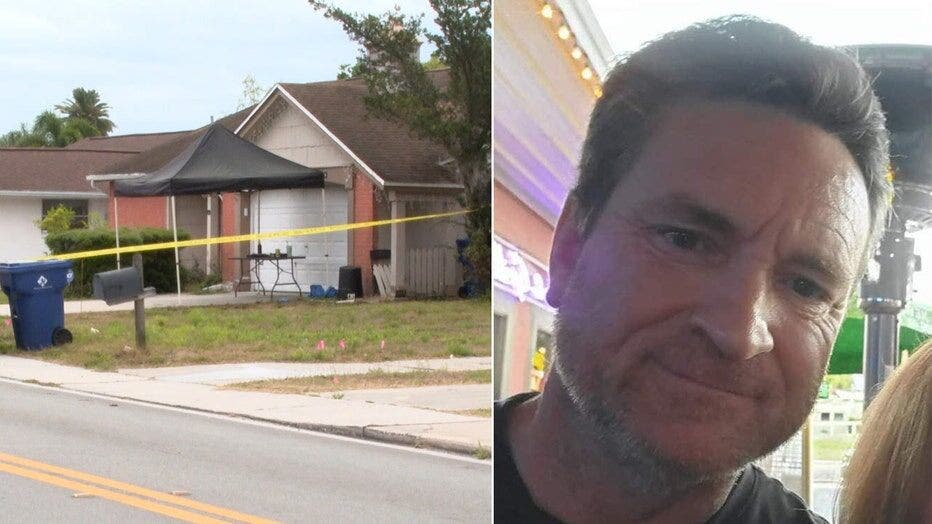 Photo of Randall Cookie (shared in Facebook post by Pasco County Sheriff's Office)
Sheriffs Nocco said Solis is a convicted felon with a violent history and connections to the MS-13 gang. He was released from an Indiana prison on parole and moved to Holiday, Florida, in January, and was staying with family.
"This is demonic. This individual, what he did, was demonic," said Sheriff Nocco. "It's one of those things we never got to answer as to why. That's what I feel horrible for the family."
Dzoba is begging for other delivery drivers to be aware of their surroundings and be cautious as they work. She has created a GoFundMe and said expenses would help with rent and to pay for a funeral.