Cops: Employee shot, killed attacker wearing clown mask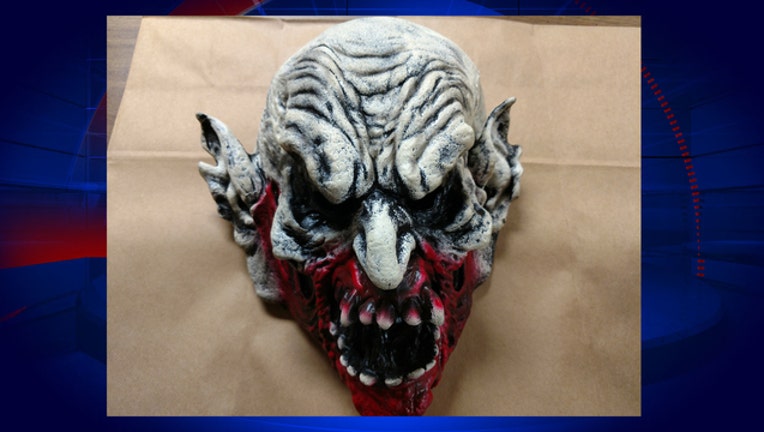 article
HOLLY HILL, Fla. (WOFL FOX 35) - A man in Volusia County was shot and killed Saturday night after he allegedly attacked a Little Caesars employee.
Surveillance footage from inside the Little Caesars' pizza shop shows the attack: a worker closing shop for the night, he steps outside and a man hits him with a wooden board over and over again until the board breaks. Cops said the attacker got him on the ground and tried to stab him with scissors. 
Holly Hill Police Chief Stephen Aldrich said the victim quickly turned the tables. "Even though he's being attacked he's able to pull out a concealed firearm he has and fires multiple rounds at the suspect," he said.
The attacker lay bleeding in the parking lot when police showed up. He died at the hospital. Police said he was wearing a clown mask to hide his face. Before the attack, surveillance video showed the man wearing the mask, walking near the pizza place.
"This is very unusual for this area," Aldrich said, "we're obviously aggressively pursuing this to find out where this individual came from and why this attack occurred. Very unusual."
Carlton Akins lives nearby. "It just gets so outrageous now," he said, "people are unpredictable. It's really crazy, man. It really is! And that's scary!"
Akins said the violent crook got what was coming to him. "I'm sorry the guy got killed, but he got what he deserved."
Police say the worker came away with only minor injuries.