Cops break into car to save life-like doll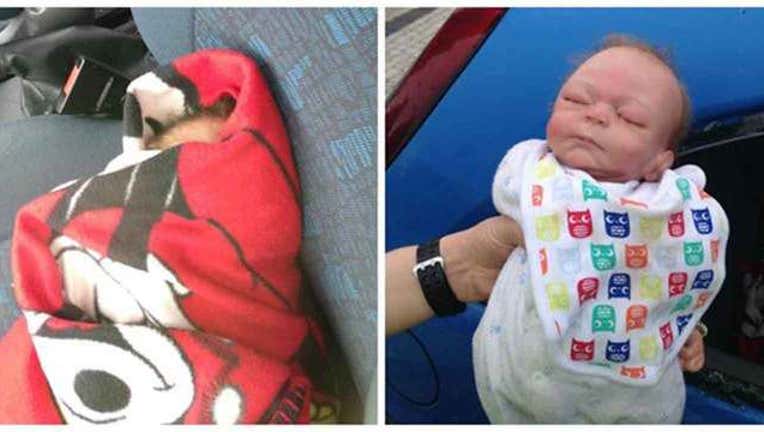 article
NEW YORK (FOX 5 NY) - In a case of he-said, she-said, the case of a car that was broken into by police in Britain to save a "baby," has become more twisted after the situation appeared to be resolved. According to the West Midlands Police Department, two officers had no other choice but to break a window and rescue what turned out be a very life-like doll.
The owner of the car, Delesia Rattray, 20, was reportedly inside a nearby hospital visiting her sick mother and didn't think much about leaving her younger sister's doll inside the car.
Here's where the story takes a strange twist: Rattray claims that the doll as seen in photos published by the police department to Facebook, was never wrapped in a blanket. She says police staged the photos to support their side of the story that it was necessary to break into the car.  Rattray goes further and says the photos were published after she told her side of the story to a local newspaper, particularly the part about the department refusing to pay for the damages from the broken window.
In response, West Midlands Police said "There's no suggestion that the doll was placed in a deliberate effort to waste police time so we will of course pay for the damage caused."
The post on Facebook of photos of the life-like doll went viral earlier this week. The question, 'Do you think our officers did the right thing? What would you have done in their shoes? Have your say in the comments section" accompanied the post.
Those simple questions sparked a debate where a relative of the owner of the vehicle came to her defense after she was accused of being careless.