Clinton campaigns in Orlando, says Trump could have "low bar" at debate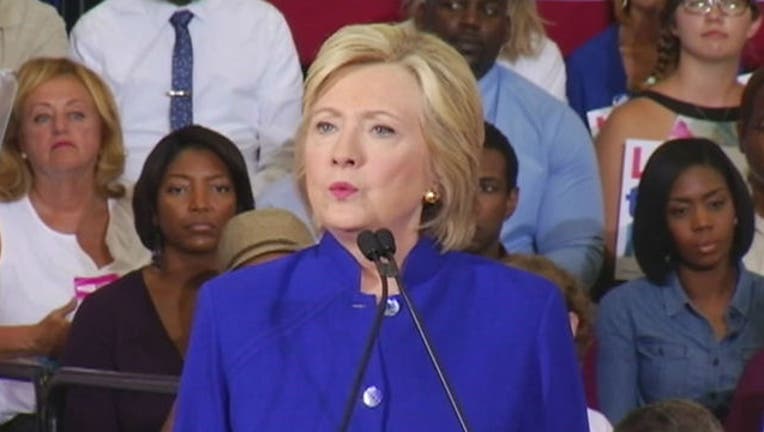 article
ORLANDO, Fla. (AP) - Hillary Clinton's campaign says it is worried that there is a "low bar" for Donald Trump going into the first debate.
Communications director Jennifer Palmieri said Wednesday that her top concern before Monday's debate at Hofstra University is whether the two are held to the same standards.
"You're in a debate in front of the entire country to be president of the United States. You should be held to the same standard on knowledge, what kind of plans you have, your ability to explain your plans," Palmieri said to reporters on Clinton's campaign plane traveling to Orlando. "They should be compared on equal grounds."
After a recent forum on NBC, host Matt Lauer received criticism in some circles for being too easy on Trump. Palmieri argued that the two have not been held to same standards in the past.
"They ask Hillary Clinton a set of much harder questions," she said. "They ask him a set of much easier questions because he has not put forward detailed material you can parry him on."
But Trump has also expressed concern about the debates, arguing in a series of interviews recently that "the system is being rigged" against him.
After her Florida trip, Clinton has no campaign stops scheduled for the rest of the week. Palmieri said that "Monday night is probably the most important night of the entire election so far, so we think that the most important thing she can do is make sure she is prepared for that night."
Palmieri said Clinton was in a good mood about the debate and was reviewing materials every day. She declined to say who was portraying Trump in any mock debates, but she said the campaign was preparing for the idea that "different Trumps" could show up.
"You're just not sure who is going to show up," she said. "He may be aggressive or he may lay back. That's hard to game out necessarily."