Clermont police investigate possible hate crime after noose-looking rope found outside business
CLERMONT, Fla. - The Clermont Police Department is investigating a possible hate crime after a noose-looking rope was found outside of a doctor's office.
Investigators say a rope tied like a noose was found hanging from a tree in front of the Painalgia Relief Center, located on Mohawk Road.
"I was so shocked. I thought, 'How could people have so much hatred in their heart that they could just hate another human being?'" said Adeline Dawkins, a receptionist at the Painalgia Pain Center.
Employees told officials they did not know of anyone who would target the business for any reason. 
But, they did say that the rope was not there when the business closed on Friday.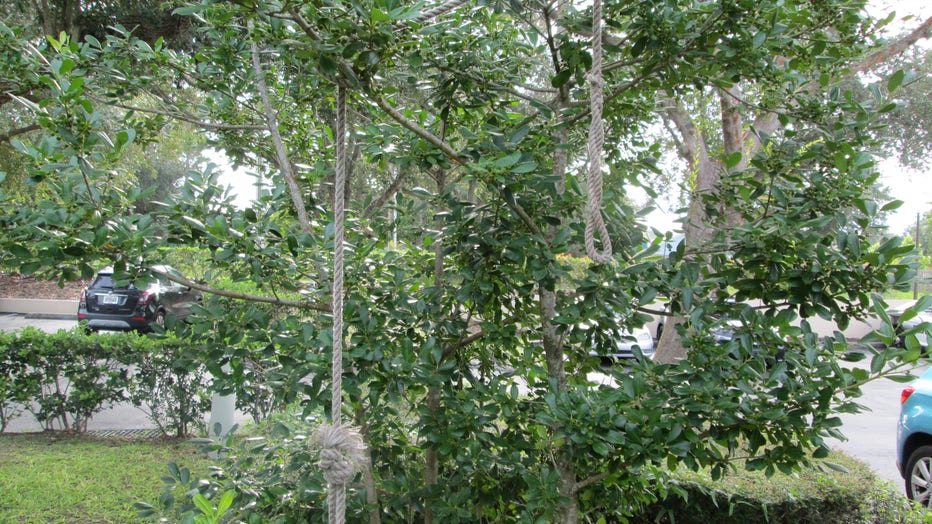 "Who knows who would have done it. I can't pinpoint any client in my mind who's capable of doing something like this," Dawkins said.
Clermont police said in a news release that investigators "will be working with our state and federal law enforcement partners to find those responsible."
Clermont's police chief said he was disgusted by the incident.
"Words cannot express the City of Clermont's disappointment and disgust over this apparent hate crime. The Choice of Champions stands for equality and inclusivity. We are deploying all possible resources to hold those involved in this apparent crime accountable," said Clermotnt Police Chief Charles Broadway.
Anyone with any information is asked to contact Lieutenant Aaron Grassi at 352-536-8409 or Crimeline at 1-800-423-TIPS.