Central Florida unites to honor legacy of Dr. Martin Luther King Jr. 
ORLANDO, Fla. - Central Florida is remembering civil rights icon Dr. Martin Luther King Jr. 
On Monday morning, also recognized as Martin Luther King Jr. Day, a prayer breakfast is being held by the YMCA of Central Florida in Orange County. This is the 29th year of the event and each year it grows bigger. Hundreds gathered for worship, celebration, and remembrance.
The breakfast is called the  'Arthur Pappy Kennedy Prayer Breakfast' and will be held at the First Baptist Church on Orlando on South John Young Parkway. Civic leaders, pastors, and people of Central Florida will gather in prayer to celebrate the legacies of Dr. Martin Luther King Jr. and Arthur Pappy Kennedy. The latter man holds a special place in Orlando's history as the first African-American to serve on the city's council in 1972.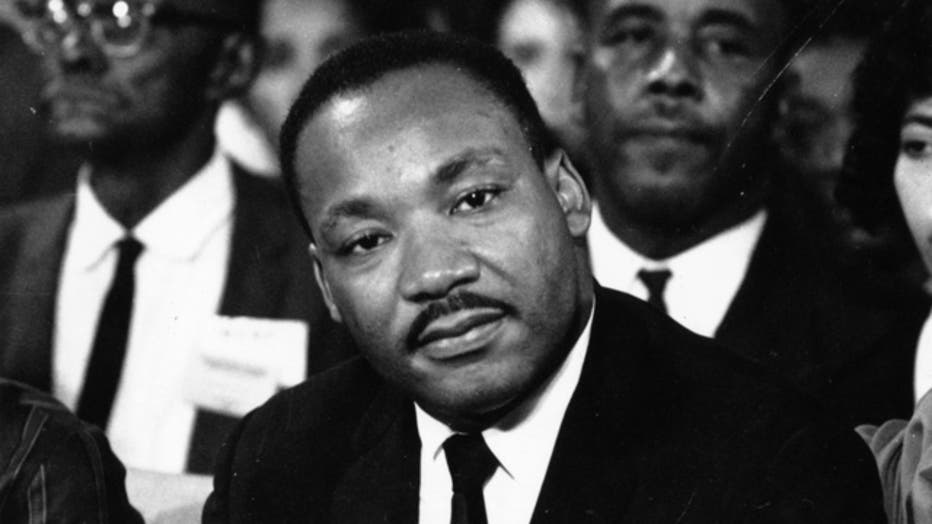 "I had the privilege of knowing Pappy Kennedy," Orange County Mayor Jerry Demings said. "I grew up in a neighborhood not far from where he lived. So, here I am today, able to stand here today as the Orange County Mayor, having held various titles of public service all because of people like Pappy Kennedy and Dr. King, who blazed the trail and we are here to stand on their shoulders."
Kennedy helped build Hankins Park, the landscaping of Parramore Street and the organization of the Orlando Negro Chamber of Commerce. His great-grandson, who has been attending the event for most of his life, continues to live out his legacy as a public servant.
"I believe it was bred inside of me to join public service and be of public service," Daniel Arthur Kennedy said. "I live in the DC area now and work for the federal government. Ad I'm all about giving back and working for the people."
A message of service that continues to live on in the dreams that the great Dr. Martin Luther King Junior shared.
"It's a call to service throughout our entire community," Demings said. "Not just for one day but throughout the year and years to come."
A mission that has the ability to unite everyone.
Tune in to FOX 35 News at 5 and 6 p.m. to see video from the event.