Cats-R-Us: Ads out, felines in at London Tube station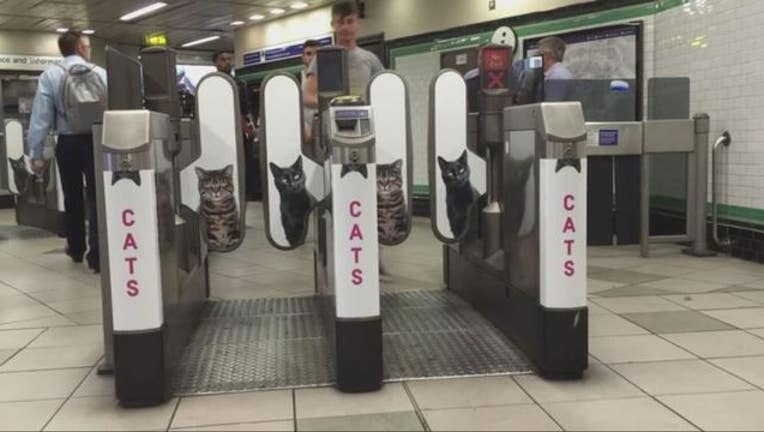 article
LONDON (AP) - Tube mice are a common sight in London's underground, but now one station has been taken over by cats — or at least their photos.
All of the advertisements at London's Clapham Common Tube station have been taken down, replaced by 68 oversized portraits of rather adorable felines.
In the often humdrum, hassled world of big city commuting, it's a welcome change from ads warning about health woes or promoting glamorous, unaffordable holidays.
The crowd-funded venture features stray cats from two rescue charities. Some are available for adoption.
Organizer James Turner says a group of creative friends called Glimpse, who put the project together, were trying to imagine a world where public spaces make people feel good.
"Instead of asking you to buy something, we're asking you to think about what's really valuable in your life."