Carnival Cruise Lines has record future bookings, demand rebounds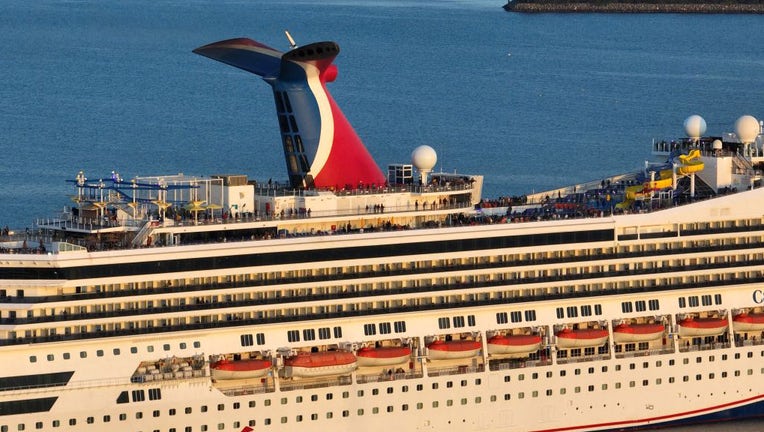 article
Carnival Corporation on Monday said its future bookings hit record volumes in the first quarter and reported demand rebounding from the COVID-19 pandemic.
In a press release, the cruise line operator said it "experienced the highest booking volumes for all future sailings for any quarter" ever in the first quarter, specifically highlighting the performance of its North America and Australia (NAA) and Europe segments. The announcement regarding Carnival's future bookings volumes came as the company provided its first-quarter business update overall.
CARNIVAL CRUISE LINE WARNS UNRULY SPRING BREAK PASSENGERS COULD FACE HEFTY $500 FINE
The European segment at Carnival saw its "booking curve" continue to be more than 80% "recovered compared to" pre-COVID 2019 levels, according to the press release. Meanwhile, the NAA segment "mirrored peak 2019 levels" with its respective booking curve.
"The company's cumulative advanced booked position for the remainder of 2023 is at higher ticket prices in constant currency, normalized for future cruise credits, as compared to strong 2019 price and a booked occupancy position that is solidly in the higher end of the historical range," Carnival said.
The cruise line operator expressed optimism about the "improving demand environment" for sailings. Bookings on Black Friday and Cyber Monday – two major shopping days that take place in November – were reported as being "very strong" and giving the company's peak booking period "an early start."
ROYAL CARIBBEAN SHARES SLIDE FOLLOWING REFUND FIASCO
Cruises ran into hurdles during the peak of the COVID-19 pandemic, facing low numbers of people traveling and seeing tough pandemic-related restrictions.
Carnival said the "wave season" time frame for booking cruises "has continued to return to historical patterns." Its cruise line brand footprint totals nine, including Carnival Cruise Line, Princess, Holland America Line and AIDA Cruises, according to its website.
For the first-quarter of 2023, Carnival posted total revenues of $4.42 billion, a figure that represented 95% "of 2019 levels" and marked a 173% rise from the same period in the prior year. It included $2.87 billion from passenger ticketing. In comparison, the company's first-quarter revenue in 2022 was $1.62 billion.
THIS CRUISE LINE CAN'T TURN YOU DOWN
The company's first-quarter net loss, meanwhile, shrank to $693 million.
Carnival's occupancy level hit 91%, equating to a 7% quarter-over-quarter increase. That rise was attributed to higher capacity by the company.
The company guided a range of $550-350 million for the full year's adjusted net loss.