Car ends up in pool after crashing through portion of Florida home, fire rescue says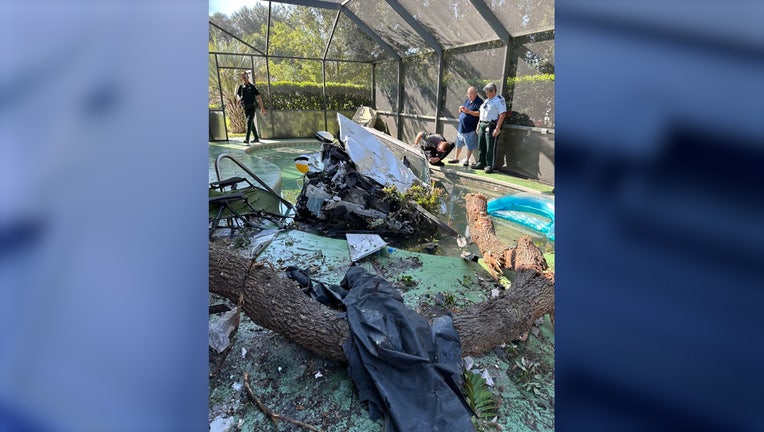 article
HERNANDO COUNTY, Fla. - One person was taken to the hospital after the car they were driving pummeled into a Florida home ending up in a pool, fire rescue said. 
The accident happened on Keltner Court in Hernando County Saturday morning, according to a Facebook post. 
Photos from the crash show the front of the car nearly destroyed with what appears to be a large tree branch in front of it.
Credit: Hernando County Fire Rescue
READ: Pepper spray gun wielding Florida man arrested after pistol whipping bar employee, threatening others
Another photo shows the home's interior cement blocks broken into pieces and scattered along the backyard and back patio of the home. 
Patio furniture and debris also appear to be scattered around the back patio. 
The driver of the car was extricated from the car and taken to a local hospital for evaluation.