Biologists say monkey population spreading in Florida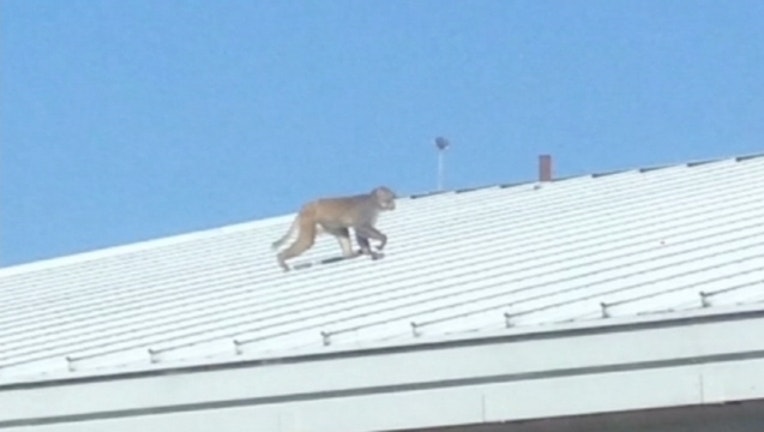 article
THE VILLAGES, Fla. (AP) - A population of monkeys native to Asia appears to be spreading in central Florida, according to researchers.
For more than 75 years, rhesus macaques have inhabited Silver Springs State Park in Ocala.
That population has grown to roughly 200 monkeys in the park, and new sightings of the monkeys have been reported in Lake County, according to University of Florida biologists.
Monkeys have been spotted in Lady Lake and The Villages, more than 20 miles south of the park.
"It would not be surprising as the population grows to see males disperse outside of the park," Steve Johnson, one of the biologists, tells the Orlando Sentinel.
In November, a tan-colored monkey was spotted on the roof of The Villages Elementary of Lady Lake as the school was being dismissed. The monkey paced back and forth on the roof as parents snapped photos from the pickup line. As the crowd grew, the monkey jumped down, scurried across the parking lot and disappeared into nearby woods.
Weeks later, a homeowner reported seeing a monkey in a tree in her backyard in The Villages. It sat upright in the tree, eating berries.
"It sounds like people are getting reasonably close to them, and that's not normal either to be able to get close to a wild monkey," said biologist Bob Gottschalk, who lives in The Villages.
In 2011, a monkey was photographed in Orange County on the Wekiva River near Rock Springs Run, state records show.
The monkeys were brought to the Ocala park by a tour boat operator in the 1930s. The monkeys, bought from a New York wildlife dealer, initially were brought to an island on the Silver River, but they promptly swam across the water and thrived in nearby woods, a state historical timeline shows.
By 1963, the population had grown to 78 rhesus macaques, documents show.
A trapper working under state permits reported capturing 772 monkeys from the park between 1998 and 2012. The monkeys were sold to a biomedical research facility, but after a public outcry the practice stopped.
The monkeys can be dangerous to humans, as many carry the potentially-deadly herpes-B virus that can be transmitted through bites, scratches or contact with bodily fluids, Gottschalk said.
Experts caution against feeding the monkeys, which one Lady Lake animal control officer called "hostile by nature."
"They're living about as natural as they are anywhere else in the world," Gottschalk said.