Archeologists discover roman jewelry in the drains of ancient Roman bathhouses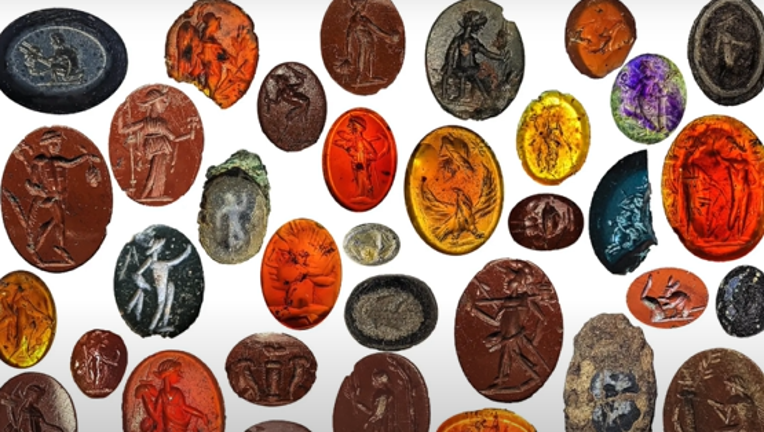 article
LONDON - While the Roman Empire flourished over a thousand years ago, it seems its citizens dealt with problems all too common today. 
British archeologists have discovered ancient artifacts including coins, rings and other jewelry that were once reportedly lost down the drains of a Roman bathhouse. 
Scientists say the artifacts date back about 2,000 years. 
Images captured and posted to Instagram by photographer Anna Giecco show some of the discoveries made at Carlisle Cricket Club, where excavations have been ongoing since 2017.
The decorated stones – also known as intaglios – likely fell out of bathers' signet rings and were lost down the drains, archaeologist Frank Giecco told the BBC in late January.
A further dig was planned at the site in May of 2023, Frank Giecco said.
Storyful contributed to this story.