Alcohol-infused ice cream store opens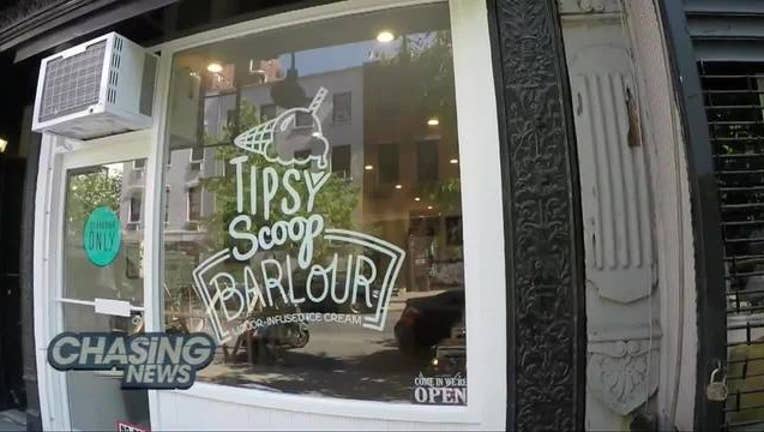 article
NEW YORK (CHASING NEWS) - %INLINE%
Cocktails or ice cream? Who says you have to choose? 
Melissa Tavss was trying to perfect her homemade ice cream recipe, using a pro tip to add alcohol to make it softer and less icy. Then she had an idea. "I thought it would be awesome if this actually held an alcohol content," Tavss said.
%INLINE%
And Tipsy Scoop was born.
The shop, which sells liquor-infused ice cream and sorbet, opened a few weeks ago on East 26th Street in Manhattan. It's drawing customers -- 21 and over -- with flavor concoctions including dark chocolate whiskey salted caramel and raspberry limoncello.
Though the Kips Bay storefront is new, Tipsy Scoop has been around for three years. Tavss started with a pushcart, catering friends' weddings. As demand increased she eventually opened a production facility in East Harlem. When people started showing up there expecting a retail operation, she knew she had to open one.
%INLINE%
So how much do you have to eat to get tipsy?
"That depends on your ice cream tolerance," Tavss said. "Because if you can eat a ton of ice cream you could start to feel it."
Tipsy Scoop offers pickup and local delivery, nationwide shipping and event catering. For more info visit tipsyscoop.com.