Air Canada passengers kicked off flight for refusing to sit on vomit-covered seats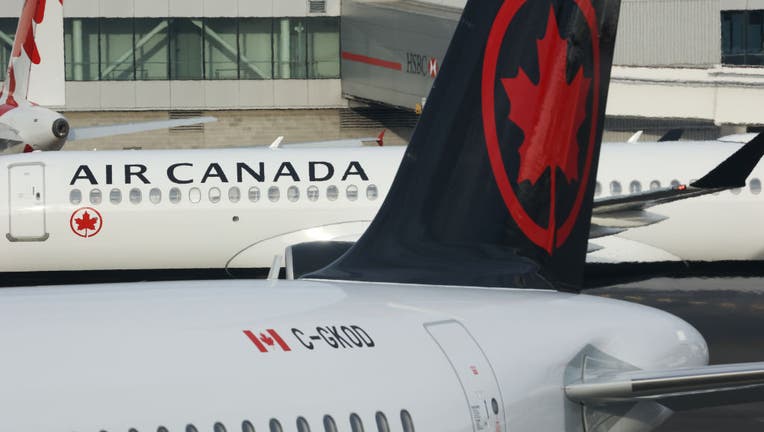 article
An Air Canada passenger claims that two of her fellow travelers were recently escorted off a plane because they refused to sit on vomit-covered seats for a five-hour flight.
Passenger Susan Benson wrote about the incident in a Facebook post on August 29. She explained that, before her flight from Las Vegas to Montreal took off, three passengers struggled to get seated because of a rancid smell.
"There was a bit of a foul smell but we didn't know at first what the problem was," Benson wrote. "Apparently, on the previous flight someone had vomited in that area."
Benson said that Air Canada staff attempted to mask the smell with coffee grinds and perfume to no avail. Customers reportedly raised the issue to staff, explaining that their seats were wet and still had visible vomit residue.
11 PASSENGERS HOSPITALIZED AFTER DELTA PLANE TURBULENCE IN ATLANTA 
"When the clearly upset passengers tried to explain to the flight attendant that the seat and seatbelt were wet and there was still visible vomit residue in their area, the flight attendant was very apologetic but explained that the flight was full and there was nothing they could do," Benson said, adding that the staff seemed reluctant to give them blankets to cover their seats.
The passengers reportedly argued with staff for several minutes. When a flight attendant brought her supervisor, they reiterated that there was nothing they could do. 
The dilemma culminated when the pilot told two of the passengers that they needed to leave the plane, Benson said.
"[T]he pilot came down the aisle and very calmly knelt down and told the two ladies that they had two choices: They could leave the plane on their own accord and organize flights on their own dime, or they would be escorted off the plane by security and placed on a no-fly list!" the Canadian passenger wrote.
PASSENGERS SCREAM IN TERROR AS FLIGHT TO MALLORCA HIT WITH SEVERE TURBULENCE 
Benson maintained that her fellow passengers were not rude, but upset and firm. Security guards eventually escorted the two women off the plane.
"I cannot stop thinking about these two ladies. They did nothing wrong," Benson concluded. "I am ashamed to be a Canadian and ashamed of Air Canada."
Air Canada told Fox Business that they are reviewing the incident and are taking the matter seriously.
"We are reviewing this serious matter internally and have followed up with the customers directly as our operating procedures were not followed correctly in this instance," Air Canada said in a statement. "This includes apologizing to these customers, as they clearly did not receive the standard of care to which they were entitled, and addressing their concerns."
CLICK HERE TO READ MORE ON FOX BUSINESS  
"We remain in contact with them about this matter," the statement added.
Read more of this story from FOX Business.