$500,000 check dropped in Salvation Army kettle in Minnesota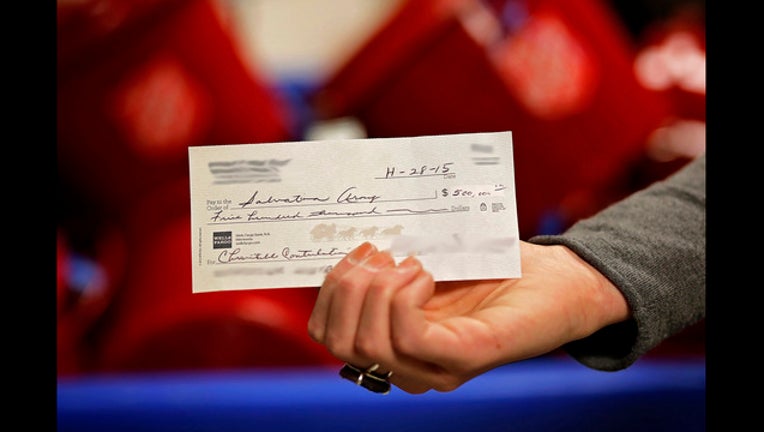 article
ROSEMOUNT, Minn. (KMSP) - The Salvation Army says a $500,000 check was dropped into a red kettle at Cub Foods in Rosemount, Minn. on Saturday, Nov. 28. This is the largest, single donation made to a red kettle in the Twin Cities.
The anonymous donors said they made the gift in hopes of encouraging others to give as generously as they can this season. They also wanted to honor one of their fathers, who served in World War I and was always grateful to the Salvation Army Donut Lassies who brought soldiers free coffee and donuts.
"You get to a point in life where it's time to take care of others, the way you were taken care of," the donors told the Salvation Army.
Prior to this donation, the largest single gift in the Twin Cities was $25,000.