2 California officers shot, 1 killed in 15-hour standoff with suspect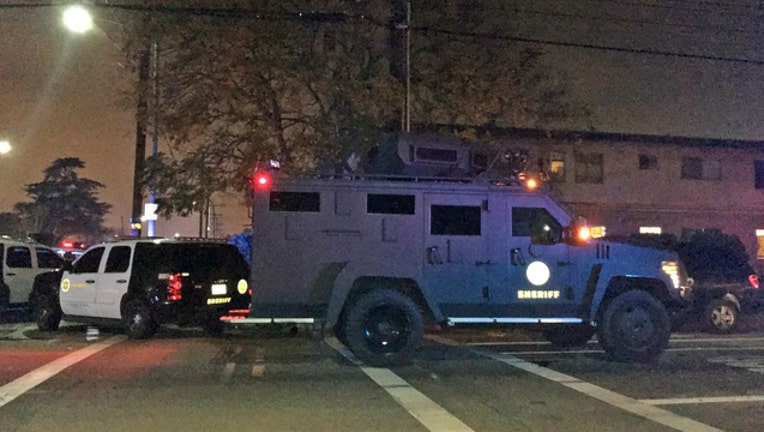 article
POMONA - Authorities say a man accused of shooting two California police officers — killing one of them — has been arrested after a standoff that lasted more than 15 hours.
Los Angeles County Sheriff Jim McDonnell says the suspect was taken into custody shortly after 2 p.m. Saturday.
Authorities say Pomona police officers chased the suspect into an apartment complex after the man led them on a pursuit Friday night.
The suspect fired through the door and shot one of the officers. A second officer who tried to pull his wounded comrade to safety was shot in the face.
Officer Gregory Casillas was pronounced dead. The wounded officer was expected to recover.
Pomona Police Chief Michael Olivieri said Casillas started with the police department as a records clerk in 2014 and became a police officer in September.