14 looters arrested in Houston area in two days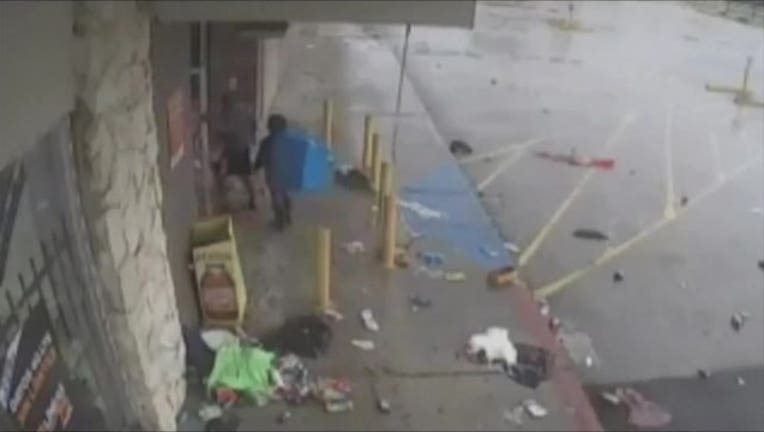 article
HOUSTON (FOX 26) - "People displaced or harmed in this storm are not going to be easy prey," said Harris County District Attorney Kim Ogg in a statement released by the Harris County District Attorney's Office on Tuesday.
Houston police, Harris County Sheriff's Office deputies and Harris County deputy constables have arrested 14 people in a 48-hour period for looting. Those suspects will face stiffer penalties for committing the crimes during a crisis.
Under Texas law, punishments will be increased for crimes such as assault, robbery, burglary and theft if they are committed in a county declared a disaster area by the governor, such as Harris County.
HCDAO explained how the following penalties would increase:
Second degree felony is punished as first degree felony
State jail felony is punished as a third degree felony
Third degree felony is punished as a second degree felony.
Class A misdemeanor is punished by a minimum of 180 days in jail
Class B misdemeanor is punished as a Class A misdemeanor
Mandatory jail time is the strong message that city and county leaders shared with potential looters trying to take advantage of Harvey.
The Montgomery County District Attorney's office also posted a warning on Monday that any looters, thieves or burglars caught stealing from residents will be arrested and must serve mandatory jail time.
Montgomery County District Attorney Brett Ligon announced on the MCDAO Facebook page that his prosecution team will seek prison or jail time in each and every forthcoming case where the defendant stands charged with theft (looting), burglary, robbery or any similar crime committed during Hurricane Harvey.
"To crooks out there, be warned -- no looting and burglaries," said Harris County Ed Gonzalez. "We will not have it. My jail is open and you will be arrested and charged."
"Anyone who tries to take advantage of this storm to break into homes or businesses should know that they are going to feel the full weight of the law," added Ogg. "Offenders will be processed around the clock without delay."