10-year-old child caught driving on Loop 101 with his father in the passenger seat, DPS says
PHOENIX - A concerned citizen called 911 to report a child driving a red pick-up truck on Loop 101 in Scottsdale who appeared to be speeding.
What they saw was right, Arizona DPS says.
On Sept. 2 just around 3:38 p.m., a trooper responded to the report near Scottsdale Road. The trooper tried to stop the driver after seeing them "changing lanes unsafely in violation of traffic law."
The driver didn't stop, so the trooper initiated a pursuit at 3:44 p.m.
"The driver stopped in the right emergency lane at milepost 26, prior to the 7th Street off-ramp, at approximately 3:47 p.m.," DPS spokesperson Raul Garcia said.
The trooper confirmed the driver was 10 years old. In the passenger seat was his 49-year-old father, Alvaro Ovando Alvarez.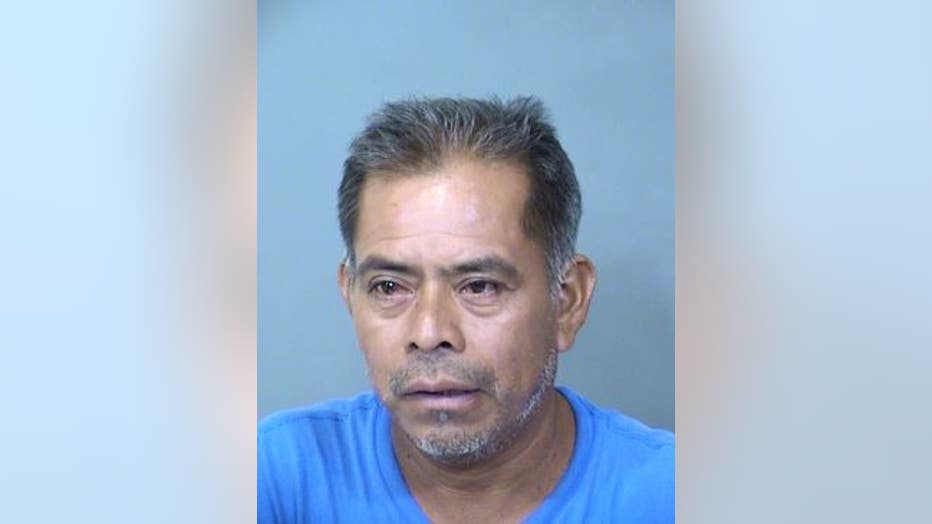 Alvarez was booked into 4th Avenue Jail and is accused of child abuse, endangerment, aggravated DUI, possessing an open container of alcohol, and unlawfully permitting a minor to drive.
The child is not in trouble.
Map showing the route DPS described: