Orlando weather: High rip current risk for Atlantic beaches continues
Today's high: 91 degrees
Tonight's low: 75 degrees

Main weather concerns:
Another warm day with plenty of humidity. This will result in afternoon storms, especially across the eastern half of our area. Scattered showers and storms are expected to develop early in the afternoon inland and become numerous nearing dinner time as they move towards the coast. Any strong storm that develops could produce torrential downpours, frequent lightning, and stronger wind gusts. Be weather aware if making any outdoor plans today.

BEACHES:
Despite surf lowering some to around four feet today, a high rip current risk continues along our Atlantic beaches. Swimming is discouraged, even for the most capable swimmers. In addition to the rip current risk, storms will be likely along the coast today, especially by mid-afternoon. Highs warm to near 90 with a southwest wind.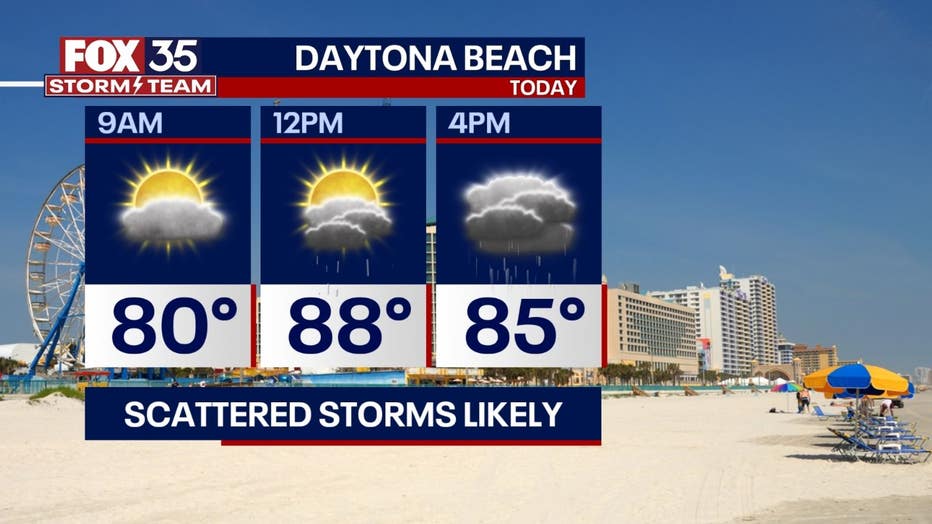 THEME PARKS:
A humid day with highs reaching the low 90s. Scattered thunderstorms appear likely by 2 PM. Storms could put down heavy rain and lightning so be sure to head indoors when you head thunder.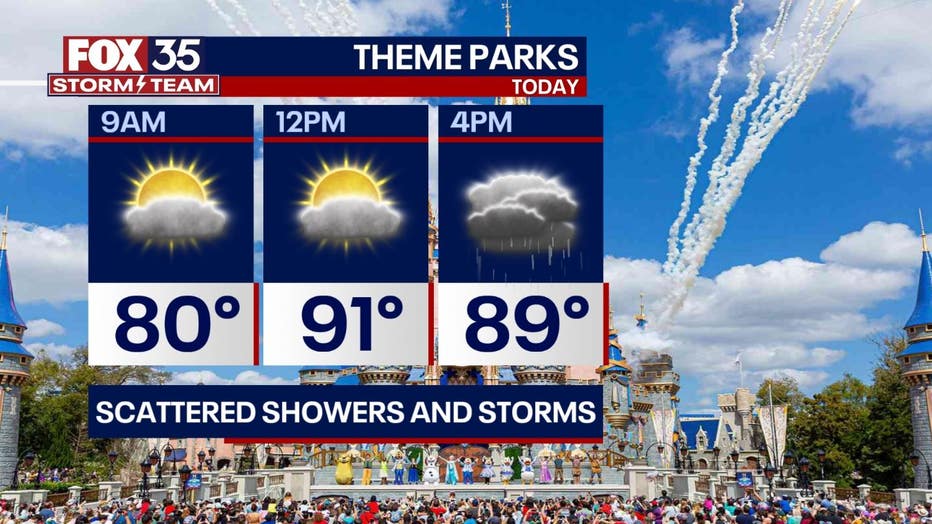 OUTLOOK:
A front will push through Central Florida early this week and stall out. This will lead to more likely storm chances for our southern areas (Orlando and to the south) Monday and Tuesday. As the front pushes back to the north and low pressure develops nearby, better storm chances are expected the second half of the week area-wide. More clouds and rain will result in highs in the mid 80s to end the week.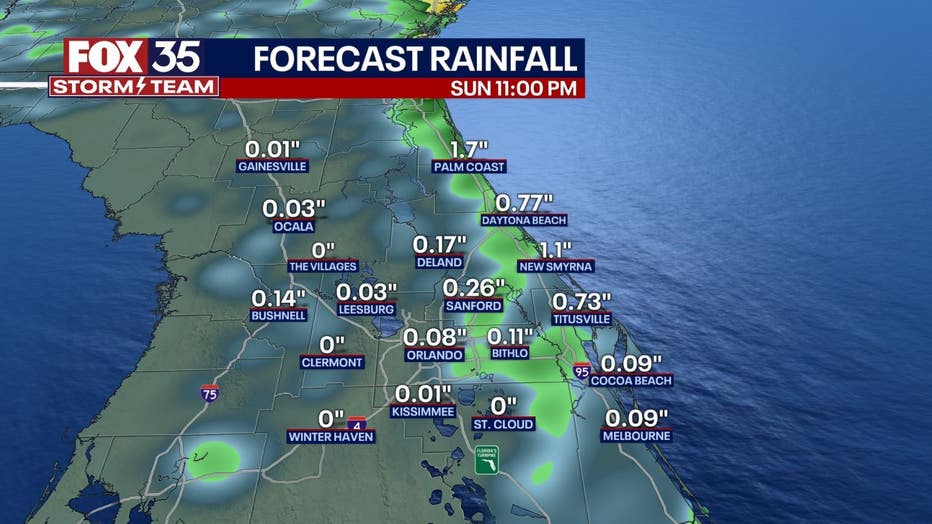 TRACKING THE TROPICS:
The tropics remain busy here in mid-September. The newest storm on the block is Tropical Storm Nigel which formed in the Central Atlantic Saturday night. Nigel is expected to rapidly intensify into a major hurricane this week, but is likely to remain out at sea with no impact to land. Lee remains a Post-Tropical Storm that continues to push NE through Atlantic Canada. Tropical Storm Margot appears to be on its way out. Elsewhere, another tropical wave off the west coast of Africa has a 30% of development over the next 7 days. We will monitor this wave throughout this week.