Jaguars confident they can end Colts' division dominance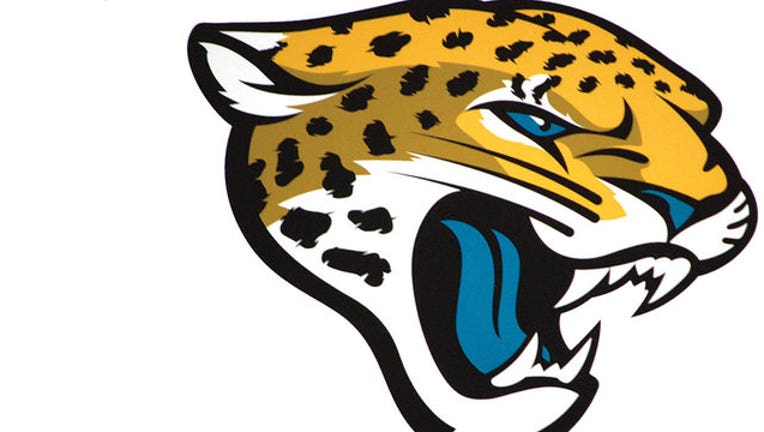 article
JACKSONVILLE, Fla. (AP) — Jacksonville Jaguars coach Gus Bradley raised eyebrows at a kickoff luncheon a month ago by saying he has a team capable of "owning the AFC South."
It seemed like an odd statement considering Bradley's team had lost all four games — by a combined score of 134-33 — against two-time defending division champion Indianapolis.
But Bradley and the Jaguars (1-2) haven't backed down from the sentiment.
They get a chance to back it up Sunday at the Colts (1-2), who have won five straight in the series and 14 in a row against AFC South opponents.
"Absolutely we've got a team that's capable of owning the AFC South," veteran defensive end Chris Clemons said Wednesday. "We have a lot of guys coming back. We've been dealing with a lot of injuries. That's not an excuse for the 1-2 start, but at the end of the day, it plays a big part in what you can do."
The Jaguars should get left tackle Luke Joeckel (ankle), defensive end Andre Branch (knee), safety Johnathan Cyprien (calf) and cornerback Dwayne Gratz (ankle) back against Indy. But they also could be without receiver Marqise Lee (hamstring), safety Sergio Brown (lower leg) and cornerback Davon House (calf).
Injuries, though, haven't been a major factor in Jacksonville's last four losses against the Colts.
Indy has downright dominated the series of late, regardless of who's been on the field.
"It really doesn't mean anything to this year," Colts quarterback Andrew Luck said. "You can't look back and compare year to year so we know it's a new year. We were fortunate to get a win this past weekend. We know it's going to be a tough Jaguars team coming into our house and we will have to take care of business."
The Jaguars won the first meeting in 2012, Luck's rookie season, but haven't even been close since.
Jacksonville lost the last five games 27-10, 30-10, 37-3, 23-3 and 44-17, failing to score a first-half touchdown in any of them. In fact, the games have been so lopsided that Colts backup quarterback Matt Hasselbeck has replaced Luck in the fourth quarter in three of the last four.
But Jacksonville believes things will be different this season.
"I feel like we have an opportunity to do some really good things if we focus in on what's important," tight end Marcedes Lewis said. "At the end of the day, if you're not going out there and doing your job, it's not going to happen. That's just how it works. ... We don't have any room for error. I've seen it too many times: you focus on the outside stuff and the stuff you can't control and then you can't even take care of your business in here.
"We have to correct that stuff we put out there last Sunday and move forward, period."
The Jaguars are coming off an embarrassing, 51-17 loss at New England in which the Patriots scored on their first nine possessions.
So it was no surprise that Jacksonville opened as an 8-point underdog against an Indy team that struggled to score points in the first two games of the season and then gave up 33 at Tennessee last week.
Nonetheless, Indy found a way to extend its AFC South streak to 14. If the Colts beat Jacksonville on Sunday, they will tie Miami's NFL record for most consecutive wins against division foes — and maybe make Bradley's preseason comments seem silly.
"That's super impressive," Jaguars quarterback Blake Bortles said. "Any time you're able to win 14 games in a row within a division in the NFL that's unbelievable. I think they've done a good job being consistent. I think we match up well. I think it's a good opportunity, and I know our guys are excited for this week."
___
AP NFL website: www.pro32.ap.org and http://twitter.com/AP