FSU's QB Francois focused on himself, not Winston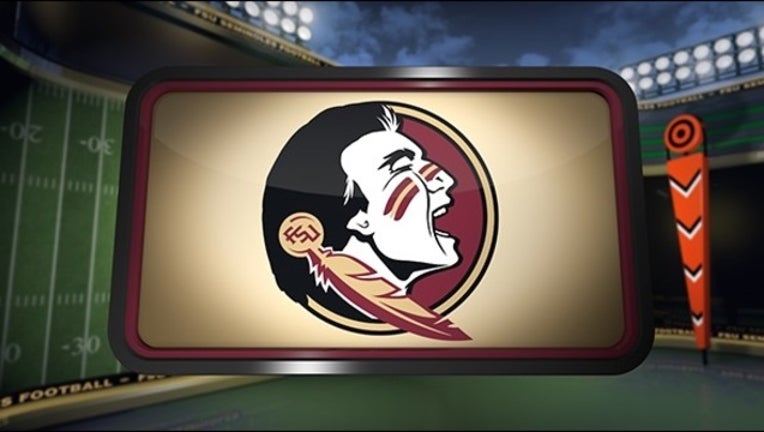 article
TALLAHASSEE, Fla. (AP) - Deondre Francois realizes he isn't going to escape comparisons to Jameis Winston. But as Florida State wraps up its first week of preseason practices, Francois is trying to gauge his progress by the expectations he has set.
"If people want to compare me to Jameis they can do that. I'm not comparing myself to anyone," Francois on Sunday. "I'm just trying to go out there and do the best that I can."
With Sean Maguire out four weeks due to a broken left foot, Francois is in line to become only the fourth freshman in 44 years to start an opener for Florida State. If Francois thought he would stop hearing about Winston after media day, the comparisons will intensify leading into the Sept. 5 opener against Mississippi in Orlando.
Like Winston, who won the 2013 Heisman and led the Seminoles to their third national championship in 2013, Francois' first start would come on Labor Day night in a nationally-televised game.
Francois, a 6-foot-2, 205-pound redshirt freshman, was considered by many recruiting services to be the nation's top dual threat quarterback in the 2015 recruiting class and continued to impress coaches by running the scout team last season.
Maguire missed the spring rehabbing from surgery for a broken left ankle. Francois took advantage of the extra snaps and put himself into contention for the starting job by throwing for 246 yards and two touchdowns in the spring game on April 9.
One person who is not comparing Francois against Winston is coach Jimbo Fisher. When asked what Francois has done well so far, Fisher pointed to his ability to physically make all the throws and doing a good job of preparing himself.
"There's not a part of the field he can't reach," Fisher added. "I like his offense. The run game, protections. He does a great job with the blitz stuff. I like his development so far."
Francois' ability to beat the blitz in practices has drawn begrudging kudos from the Seminoles' first-team defense.
"He gets the ball out fast. That splits second I beat the tackle and he gets the ball out it ticks you off," defensive end DeMarcus Walker said.
With 32 letter-winners and 11 starters returning on offense, Francois will benefit from an experienced supporting cast. Florida State figures to count heavily early on Dalvin Cook, who set a school record last season with 1,691 rushing yards.
Francois will also benefit from having Maguire on the sidelines. Maguire, a senior who started five games last season, will have a screw placed in his foot on Monday and could be available for the Seminoles' second game on Sept. 10 against Charleston Southern.
"From when he first got here to now, has grown a lot," said Maguire of Francois. "He's the type of guy who if he makes a mistake, the next day at practice, he's not one to make the same mistake again."
Fisher said the biggest thing over the next three weeks is pushing the boundaries with Francois to see what he can handle in certain game situations. After that, Fisher will stress the same thing that he does with all his quarterbacks — consistency.
"What made Jameis so special his first year was that he was so consistent. I don't care how talented you are, to play with great consistency, it's rare," Fisher said.
Besides Winston, the other redshirt freshmen to start an opener for FSU are Chris Rix (2001) and Drew Weatherford (2005). All three won their debuts.