Woman gets out of car after Downtown Dallas crash, gets hit by 2 cars, sheriff's office says
DALLAS - A Grand Prairie woman is fighting for her life in a hospital after being struck multiple times in Downtown Dallas.
Police say Promise McCree got into a single-vehicle accident and got out of her car. That's when the drivers of two other vehicles struck her. Only one driver stayed at the scene.
In a viral video, Lajuana McCree celebrated her daughter, Promise McCree's acceptance into college. That was four years ago when the 22-year-old was a senior at Grand Prairie Early College High School. 
Now, Promise is in a hospital after suffering multiple injuries when she was struck twice in Downtown Dallas.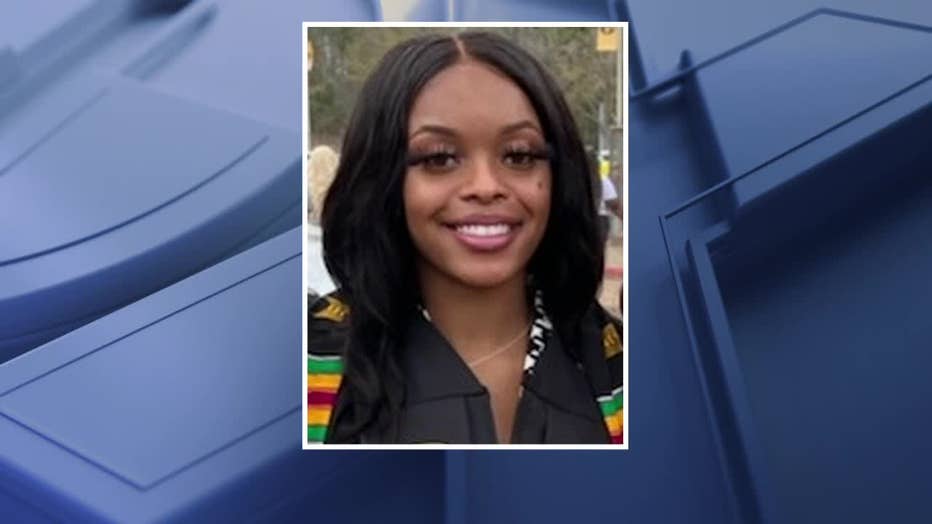 "The pelvic area was fragmented, basically," Lajuana said. "She broke her arm, her leg." 
Dallas County Sheriff's Office says on Labor Day around 5:30 a.m. on I-30 near Akard Street, Promise crashed into a highway guardrail. She got out of her car. Another driver didn't see her and hit her.
Dallas County Sheriff's Office says that driver stayed and helped Promise.
While that driver was helping, the sheriff's office says a black SUV drove past and ran over the lower half of Promise's body. That driver did not stop to help. 
"For them to just leave my child, like she was nothing. She meant something to somebody. That's somebody's child," Lajuana said.
Promise has been in the ICU for a week. She's already had two surgeries, and her family says she'll likely have eight to ten more. 
"To see your child moan and cry and as a mother, you can't do anything. So that right there kills me to my soul," Lajuana said.
Promise was finishing up her master's degree in criminology from Grambling State University. She is also a poet. 
"It just hurts to see that she really was out here trying to make a difference and loved people, has a heart of gold," her mom said.
If the driver of the SUV is watching, Lajuana has a message.
"I wanna know why you didn't stop, and I want you to know whoever you are, I forgive you," she said.
Promise has a long recovery ahead of her, but her family is grateful that she will be able to recover. 
"I just want her to get well. I want her to be better than ever. I know it's going to be a testimony for her. I know she's gonna come out stronger than ever," Lajuana said.
The sheriff's office says, right now, the first driver who hit Promise and stayed on scene to help is not facing charges. 
The sheriff's office says they don't have any leads on the driver of the black SUV. Anyone with information is asked to contact the Dallas County Sheriff's Office.