WATCH: Cubs fan cracks open beer he had in his fridge for 32 years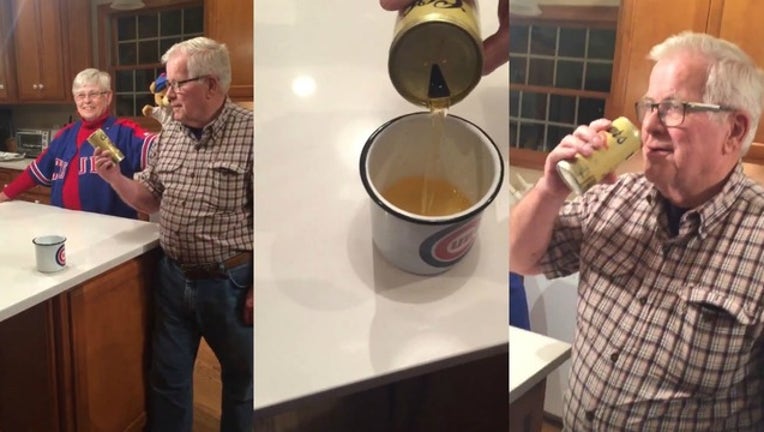 article
(FoxNews.com) - ​The Chicago Cubs won the World Series last night, breaking the franchise's 108-year curse.
The historic 10-inning Game 7 win over the Cleveland Indians sparked lots of viral moments, but this one might be our favorite so far.
In a video that's quickly spread on social media, the Cub-loving man opened a can of Coors beer that he stashed in his refrigerator 32 years ago.
"[My] grandpa put this beer in his fridge 32 years ago and said he would open it when the cubs won the world series. today was that day," a high school junior named Grace posted on Twitter.
Read more on FoxNews.com.