Pregnant passenger who 'smelled of alcohol' caught on video attacking airline gate agent
ATLANTA - An airline worker is speaking out about an attack committed by an angry passenger.
The incident at a Spirit Airlines gate was captured on video.
Before the traveler, identified as Que Maria Scott, became physical, she uttered a phrase.
Jasmine Rhoden, a gate manager, said she heard Scott use the word "kizzy."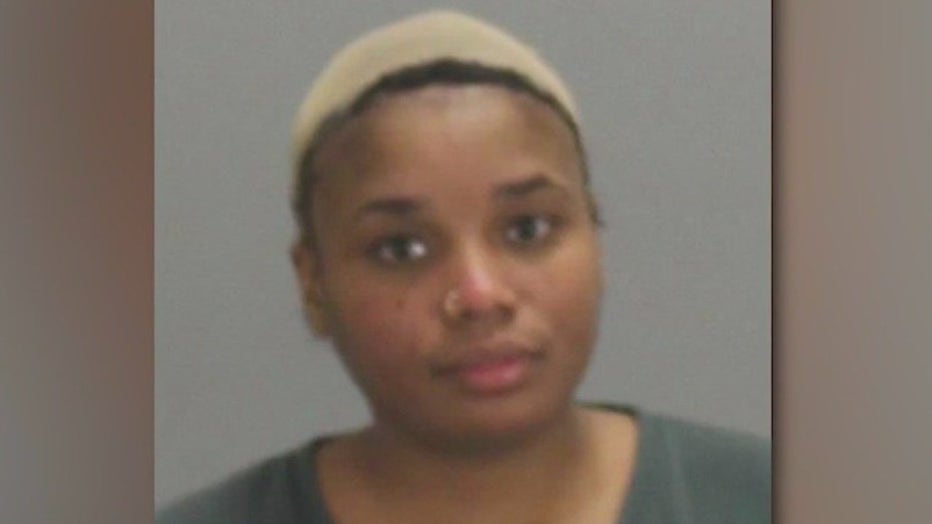 Que Maria Scott is charged with battery and disorderly conduct (Fulton County Sheriffs Office).
In Philadelphia where the suspect lives, the term refers to "something about to go down."
It was Rhoden who dropped to the floor after Scott is seen on video tackling the airline manager.
"She smelled of alcohol," Rhoden told FOX 5.
A decision was made to deny boarding to the passenger. Ms. Scott had become disruptive, according to Rhoden.
The Spirit employee said the traveler punched her in the face before going on top of her. She also said the traveler bit her fingers.
"I have whiplash, my neck is sprained," Rhoden said. "I have not been able to sleep".
Scott, who is pregnant, was charged with battery and disorderly conduct.