Universal stabbing suspect found guilty, victim just wants the nightmares to stop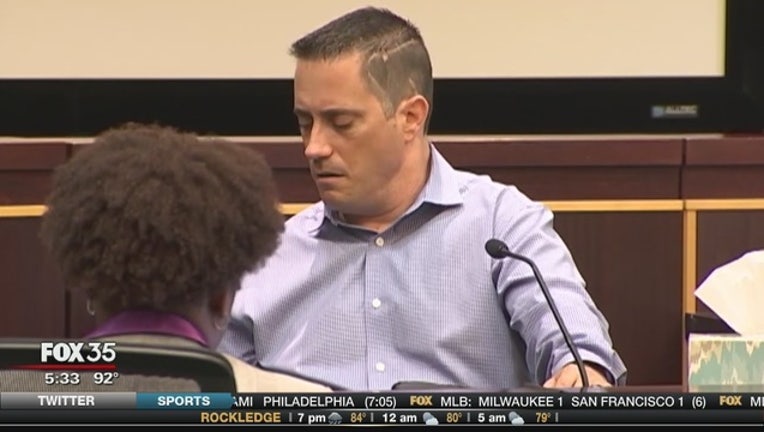 article
ORLANDO, Fla. (WOFL FOX 35) - A loud emotion cried out from Glen Ferguson as he heard the jury returned a guilty verdict. 
Family tried comforting Ferguson, who was overcome with relief as the jury came up with the verdict he had been praying for.
Fredrick Torres is now convicted of attempted first degree murder. 
Prosecutors say Torres was angry because he lost his job as a caricature sketch artist at Universal's Islands of Adventure, which fueled his rage at his co-worker. 
After finding out he'd been fired, Torres pulled out a sharp pair of scissors, chased Ferguson around the theme park, and then pounced on him.  
"He's got these scissors and he puts these scissors so deep into Glen Ferguson's skull and brain, right to the plastic on them," said the state prosecutor told the jury in his closing statements.  "When you go for the head, when you go for the brain, you are unequivocally going for the kill."
Throughout the trial, Ferguson had his service dog Gracie right by his side.  He held her close as they replayed video showing him getting attacked.  
After the verdict, Ferguson told reporters it was terrifying to face his attackers again.  "It was hard. I was scared all over again," said Ferguson. 
He's relieved and now has just one wish: "The nightmares will stop."
Torres will be sentenced in October.  He's now facing eight years to life in prison.