Two suspects caught stealing downed power lines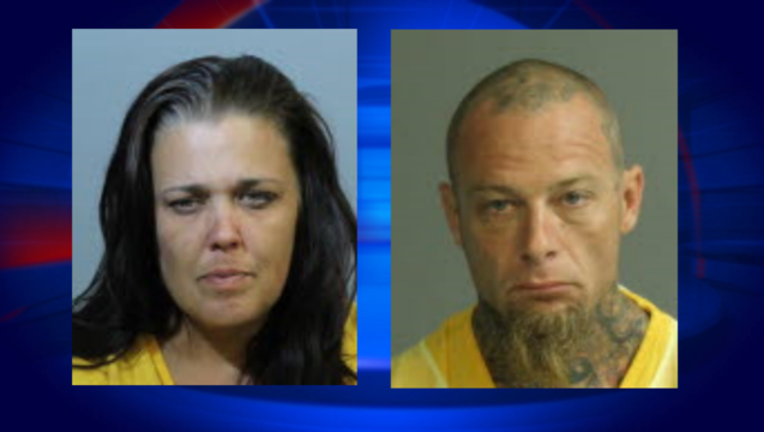 article
ALTAMONTE SPRINGS, Fla. (WOFL FOX 35) - Seminole County deputies reported that they arrested two suspects for stealing downed power lines while out in an Altamonte Springs neighborhood.
Police say the investigation began on September 16th, when a resident reported two suspects on his property without permission. They were seen cutting downed power lines, as the pole supporting the lines was snapped in half during Hurricane Irma.
The power was reported to be out and the neighborhood was dark. 
The suspects were said to have been cutting and damaging lines belonging to a local power company, to facilitate storing it in the back of their truck. Further investigation revealed at least $5,000 worth of downed power lines cut up and placed in the back of the vehicle.
Further investigation developed probable cause to search the vehicle for drugs. Deputies say they found marijuana and methamphetamine in the truck along with drug paraphernalia. 
Deputies arrested the suspects 41 year-old Charles Mahoy and 45 year-old Andrea Foster on charges of Larceny during a State of Emergency, Criminal Mischief and drug possession and transported them to the John E. Polk Correctional Facility without incident.