Two shooting incidents in less than a week leave two dead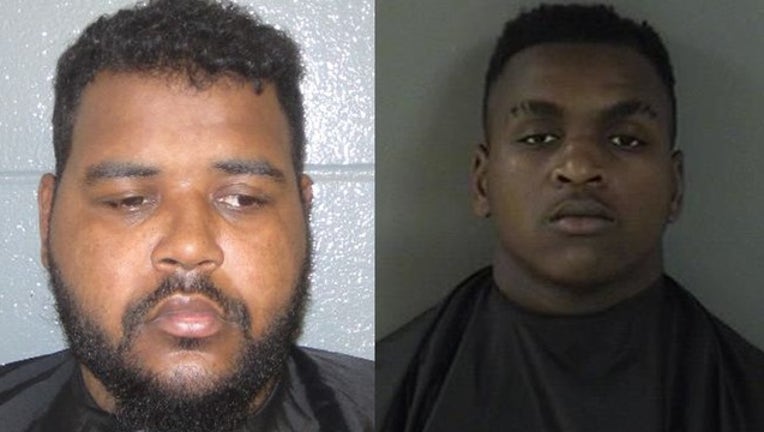 article
VERO BEACH, Fla. (FOX 35 WOFL) - On Wednesday, March 28th, Indian River County Sheriff's Deputies say they responded to a shooting on 43rd Street. 
According to deputies, Marcel Peterson, 26, suffered a gunshot wound in the shooting and was driven to the Indian River Medical Center by friends. Detectives arrived and began processing the scene for evidence. Peterson died of his gunshot wound at the hospital.
Interviews with witnesses have led deputies to believe that Nathaniel Lee, 29, is a person of interest in this case, officials report. Detectives believe this shooting was a result of an argument between the two men.
On Monday, April 2nd, Deputies say they responded to Motel 6, located on 20th Street in Vero Beach, in reference to a shooting. A black male, 44, was shot in the chest and airlifted to Lawnwood Regional Medical Center where he succumbed to his wounds. 
Deputies say the identity of the deceased is not being released at this time, pending notification of his family. Detectives are currently seeking person of interest Jordan Dawkins, 20, of Indian River County. Motives for this shooting incident have not yet been determined. 
Indian River County Sheriff Deryl Loar stated, "In less than a week, we have experienced two homicides in our county. Our detectives are working to solve both of these cases and have identified two persons of interest. As with any case, we strongly encourage anyone who has information to come forward and assist our detectives in seeking justice for these victims. Next week, we recognize victims rights week, and tragically, we will add two more names to the list of victims who have lost their lives due to violence." 
Anyone with information on these cases is urged to contact Treasure Coast Crime Stoppers at 1-800-273-TIPS (8477) or tcwatch.org. You can remain anonymous and possibly be eligible for a reward of up to $3,000.00.
Both Lee and Dawkins are considered persons of interest only at this time. Anyone with information on their whereabouts are encouraged to contact Treasure Coast Crimestoppers or the Indian River County Sheriff's Office at 772-978-6157.