Trump to sign bill extending HIV/AIDS program, Pence says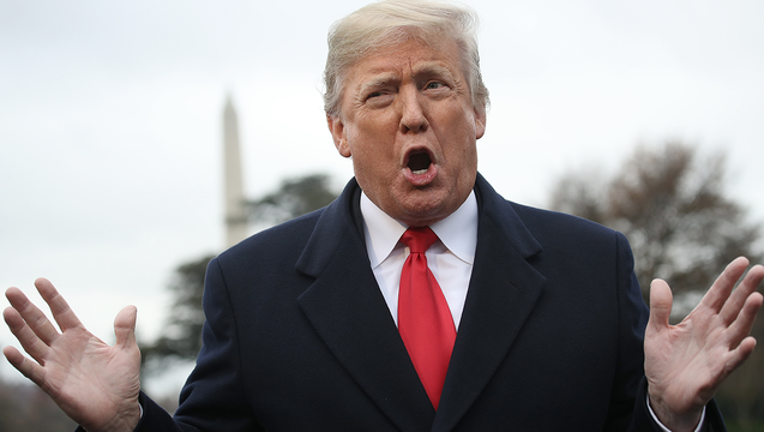 article
WASHINGTON (AP) - President Donald Trump will soon sign legislation to extend a 15-year-old HIV/AIDS program that has helped millions, primarily in Africa. HIV/AIDS advocates welcomed the news and immediately called on Trump to drop efforts to cut federal funding for the life-saving program.
Vice President Mike Pence made the announcement Thursday at a White House event marking World AIDS Day on Saturday.
The Senate late Wednesday passed legislation extending for five years the President's Emergency Plan for AIDS Relief, or PEPFAR, and advancing the bill to the White House for Trump's signature. The House passed an identical measure in mid-November.
"We're grateful for the strong and bipartisan support in the Congress for this extraordinary humanitarian effort by the American people," Pence said at the event. "President Trump believes this reauthorization is a critical component of our administration's commitment to combat AIDS."
Pence also announced that $100 million will go to religious groups working to combat the spread of HIV/AIDS.
Since PEPFAR was signed into law by President George W. Bush in 2003, the U.S. has spent more than $80 billion to prevent HIV infection and deliver life-saving treatment to millions of at-risk people around the world, mostly in Africa, Pence said.
The program has saved more than 17 million lives and helped keep millions more from contracting the AIDS virus, Pence said.
Nearly 15 million people were receiving treatment as of September, compared to about 50,000 at the program's launch 15 years ago, Pence said.
Despite broad support for the program, HIV/AIDS advocates were alarmed by Trump's efforts to cut funding in his previous two budget proposals. On Thursday, they called on the president to fully fund the program in the fiscal 2020 budget blueprint he's slated to send to Congress early next year.
Tom Hart, North America executive director at The ONE Campaign, who attended the event, said in a telephone interview afterward that he hopes Trump's upcoming budget "will match the goals and enthusiasm and support we know the White House has for this program."
Africa will see its population double by 2050, Hart said.
"We can't take our foot off the accelerator. If you're not making progress against it, it will be making progress against us," he said of HIV/AIDS.
___
Follow Darlene Superville on Twitter: http://www.twitter.com/dsupervilleap