Traffic shift on westbound I-4 between Maitland BLVD and Lee Road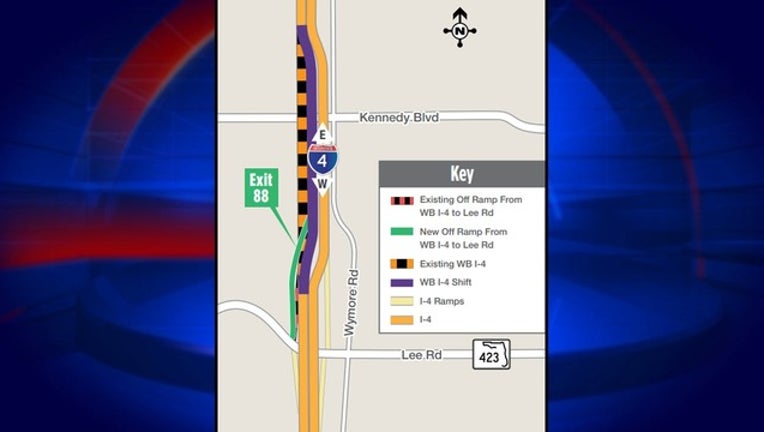 article
ORLANDO, Fla. (FOX 35 WOFL) - Motorists traveling on westbound Interstate 4 (I-4) between Maitland BLVD and Lee Road will notice a new traffic shift on the morning on Wednesday, March 14th. 
The I-4 Ultimate Project says that all traffic on Westbound I-4 between Maitland BLVD and Lee Road wil shift to the old eastbound I-4 lanes to prepare for roadway demolition and construction of the permanent westbound I-4 lanes. 
In December 2017, all eastbound I-4 lanes between Lee Road and Maitland BLVD were shifted to new permanent lanes. The westbound I-4 exist ramp to Lee Road will also shift about one-tenth of a mile sooner. The exit lane leading to the ramp will be maintained.