Three people charged with attempted murder of Osceola deputy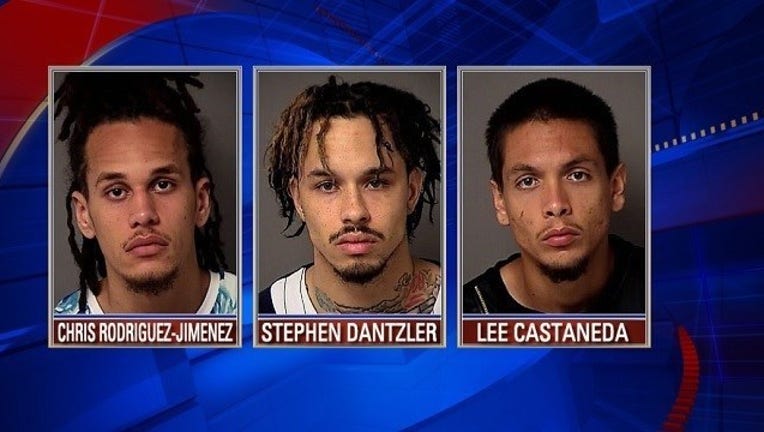 article
The Osceola County Sheriff's Office said it has arrested three people after they fired shots at a deputy pulling their car over early Saturday morning.
The Sheriff's Office said Christopher Rodriguez-Jimenez, Stephen Dantzler and Lee Castaneda saw the deputy in his marked patrol car and began firing multiple shots at him.
The deputy is OK, according to the Sheriff's Office.
Deputies were responding to an armed disturbance at a house party on Emerald Green Court with more than 100 people in attendance just after 1 a.m.
As they were investigating, they got the call about the deputy trying to conduct the traffic stop and the shots fired at him.
Deputies were able to pull the car over and take the three people into custody.
The Sheriff's Office said Dantzler was a passenger in the backseat, and Castaneda was driving. Deputies said Dantzler and Jimenez were charged with possession of a weapon by a convicted felon.
All three were charged with attempted murder of a law enforcement officer, discharge of a gun from a vehicle, and committing a second degree felony with a weapon. They were booked into the Osceola County jail.