Suspects flee after armed robbery at Altamonte Springs bank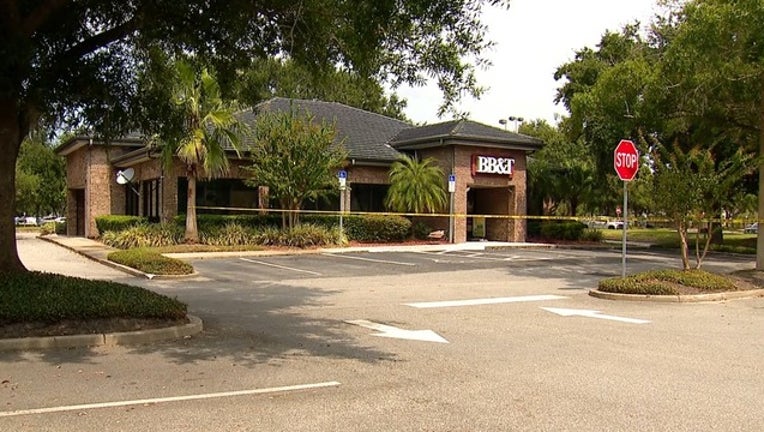 ALTAMONTE SPRINGS, Fla. (FOX 35 ORLANDO) - There was a bank robbery at the BB&T in Altamonte Springs on Thursday.
The Altamonte Springs Police Department said that the robbery occurred around 8 a.m. Thursday at the BB&T bank on the corner of S.R. 436 and S.R. 434. 
They said that two employees were approached in the parking lot by tow suspects, who covered form head-to-toe. They had guns and made the employees go inside while they demanded money. They stole the employee's property, including a cell phone, purse and vehicle. 
The vehicle was reportedly found in the parking lot of Babies R Us, which was right next door.  No one was injured, according to police.  The FBI and Altamonte Springs Police Department are working together on this case.
A day earlier, two suspects wearing similar masks robbed employees at a PNC bank in Osceola county.
It was reported that two suspects, dressed in all black, wearing masks and carrying silver handguns approached bank employees and threatened them, as they opened the store.   
The suspects fled the bank after the audible alarm went off and were only able to steal personal items from bank employees.  It is believed the suspects traveled to the bank in a white Toyota Camry, which was later located by deputies in a nearby community.  This vehicle was confirmed to be stolen out of Orange County.
Anyone with information regarding this case should call the Osceola County Sheriff's Office at 407-348-2222 or through Crimeline at 1-800-423-TIPS (8477) where information leading to a felony arrest could result in a compensation of up to $1,000.
This story was written in Orlando, Florida.