Survey: Half of homeowners want to move but feel stuck
Homeowners want to move, but high mortgage rates and home prices are making this goal hard to achieve, a recent survey from Point said.
Although 51.9% of homeowners said they wanted to move, only 14% thought they could do so in their desired timeframe, according to the survey. Seventeen percent of homeowners said they planned to move because their current home was too expensive or because they wanted to tap their home equity.  
Mortgage rates have hovered between 6% and 7% since the beginning of the year, reacting to economic data and the Federal Reserve's interest rate policy. The central bank has already raised rates 11 times in 2022 and 2023 as the Fed attempts to bring inflation down to its 2% target.
Home prices, which had been declining at the start of the year due to a lack of appetite because of affordability challenges, have reversed course in recent months. A combination of limited appetite and supply has pushed prices of the available inventory up.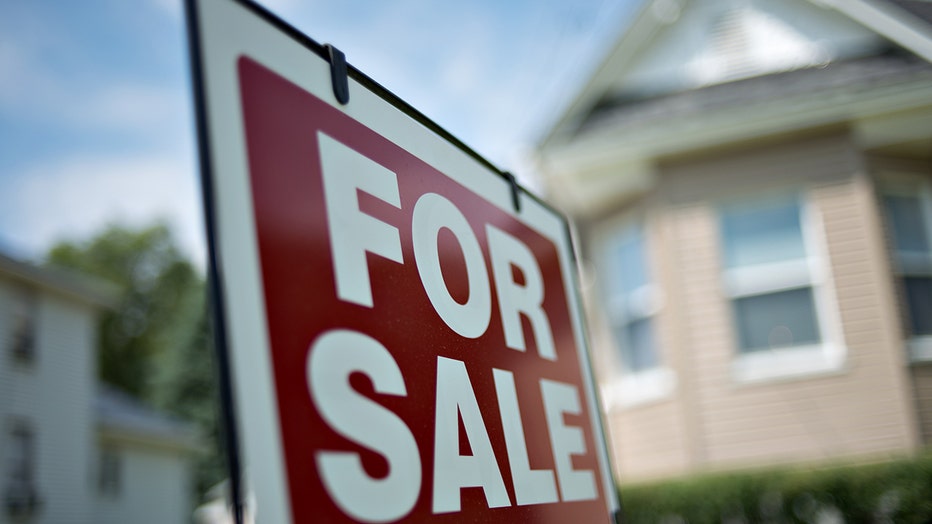 A "for sale by owner" sign stands outside a home in LaSalle, Illinois, U.S., on Friday, June 7, 2013. (Credit: Daniel Acker/Bloomberg via Getty Images)
"It's a tough environment for homeowners, as high mortgage rates and home prices have many who want to move to feel trapped in an affordability spiral," Point CEO and co-founder Eddie Lim said. "With the summer home shopping season nearing its end, this is creating a no-win scenario: sellers who are uncomfortable re-entering the buyer's market at higher mortgage rates don't list their homes, contributing to an inventory shortage that in turn makes the market tougher on buyers."
If you want to take advantage of interest rates before they potentially go up, you could consider shopping for the right mortgage or refinance your existing one. Visit Credible to speak with a mortgage expert and get your questions answered.
COST IS THE BIGGEST FACTOR BEHIND WHY A MAJORITY OF AMERICANS DELAY MEDICAL CARE: SURVEY
Slight shift in rates would change market dynamics
Mortgage rates wouldn't have to drop too much to change the outlook for many homebuyers, according to Lim. 
More than 89% said they would consider a move in the next 6 to 12 months if mortgage rates dropped below 6%, according to the Point survey. Increasing the housing supply could lower prices and bring some relief to homebuyers. 
The current average rate for a 30-year fixed mortgage has hovered in the upper 6% range – down slightly from its peak in November but considerably higher than below 3% rates that were typical two years ago.  
RELATED: Home affordability is the worst it has been in nearly 40 years, study shows
Mortgage rates are likely to remain between 6% to 7% as long as the Fed maintains its interest rate hikes, according to Fannie Mae.   
"Putting aside any temporary volatility, we expect mortgage rates to stay higher as well," Fannie Mae Senior Vice President and Chief Economist Doug Duncan said in a statement. "While spreads have come in a bit recently, they remain well above longer-term levels, and that means rates for consumers will likely stay elevated."
If you are looking to buy a home, you could get a better rate by shopping for the best rate on a loan. You can visit an online marketplace like Credible to compare rates, choose your loan term and get preapproved with multiple lenders at once.
MAJORITY OF HOMEBUYERS SAY THEY HAVE REGRETS: SURVEY
Most homeowners will have higher rates when they sell, survey
Roughly 90% of mortgage holders said they had a mortgage rate below 6%, 80% said their rate was less than 5%, and almost a third reported a rate less than 3%, according to a recent Zillow survey. 
Mortgage holders with rates above 5% were nearly twice as likely to have plans to sell their home in the next three years than those with lower rates, the survey said. 
"These homeowners face no or relatively little financial disincentive to trading their current mortgage for a new one," Zillow said. "In fact, of homeowners who reported plans to sell, 47% of homeowners paying a mortgage above 5% already have their house listed 'for sale' compared to 20% of those with rates below. 
"On the flip side, homeowners already paying a lower interest rate may be reluctant to move and refinance at a higher rate," Zillow continued.
If you are looking to reduce your expenses, you could consider refinancing your home loan to lower your monthly payment. Visit Credible to compare multiple mortgage lenders at once and choose the one with the best interest rate for you.
MOST SENIORS REGRET RETIREMENT PLANNING DECISIONS, WANT DO-OVER: SURVEY
Have a finance-related question, but don't know who to ask? Email The Credible Money Expert at moneyexpert@credible.com and your question might be answered by Credible in our Money Expert column.