Student on bike struck near Conway Middle School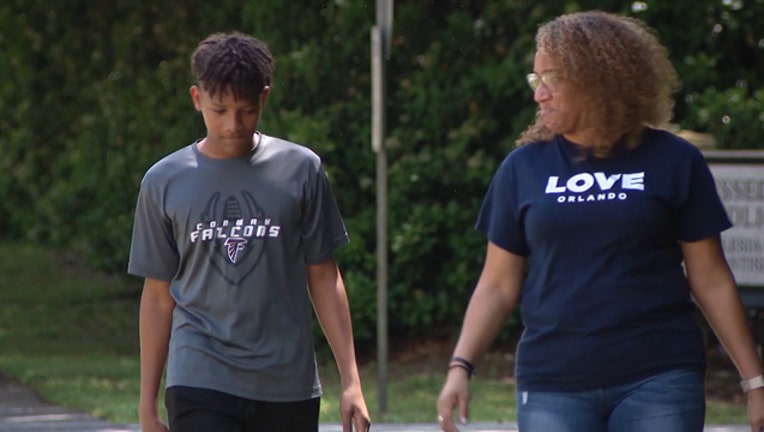 ORLANDO, Fla. (FOX 35 Orlando) - A 13-year-old was struck while he was on his bike and heading to track practice near Conway Middle Schoolon Friday.
Kameron Graham says two women in two different cars were stopped at an intersection, waiting for the other to go. When Graham decided to cross the street, that's when he says the unthinkable happened.
"She hits me," Graham said.
The impact smashed his bike, pinning his foot between the bike and the blacktop. He said the woman just wasn't watching.
"She messed up my bike, and she wasn't paying attention. Running through my head, I was pretty mad," he said.
He said, after it happened, the woman got and pulled the bike out from under her car.  She asked Graham if he was okay,  and when he replied yes, he says the woman just drove off.
"She already got back into her car and drove off," he said. "When I got to the other side and looked back to see where she was, she was already at the other stop sign."
Graham's mother, Rosa, was furious.
"Stay back," she implored, "I understand if you're in a rush, you're trying to get to work. But what's five minutes? You hit my kid! You hit a child!"
She filed a report with Highway Patrol, who may charge the driver with hit-and-run. They're looking for a red or dark-red sedan with tinted windows. For now, Rosa Graham says she'll be driving Kameron to practice.
"You know you're in a school zone," Graham said, "slow down - you're in a vehicle that can do harm or kill a child!"