Watch again: SpaceX successfully launches Falcon 9 rocket carrying SES 22 communications satellite
CAPE CANAVERAL, Fla. - A SpaceX Falcon 9 rocket carried an SES 22 communications satellite into orbit on Wednesday.  The satellite will provide C-band television and data services in the United States. 
The rocket lifted off at 5:04 p.m. from Cape Canaveral, Florida. A backup launch opportunity is available on Thursday, June 30, within the same window. The Falcon 9 first-stage booster supporting this mission previously supported the launch of one Starlink mission. 
After stage separation, the first stage landed on the drone ship "A Shortfall of Gravitas," stationed in the Atlantic Ocean. This marked the 127th successful recovery of a Falcon 9 stage one booster.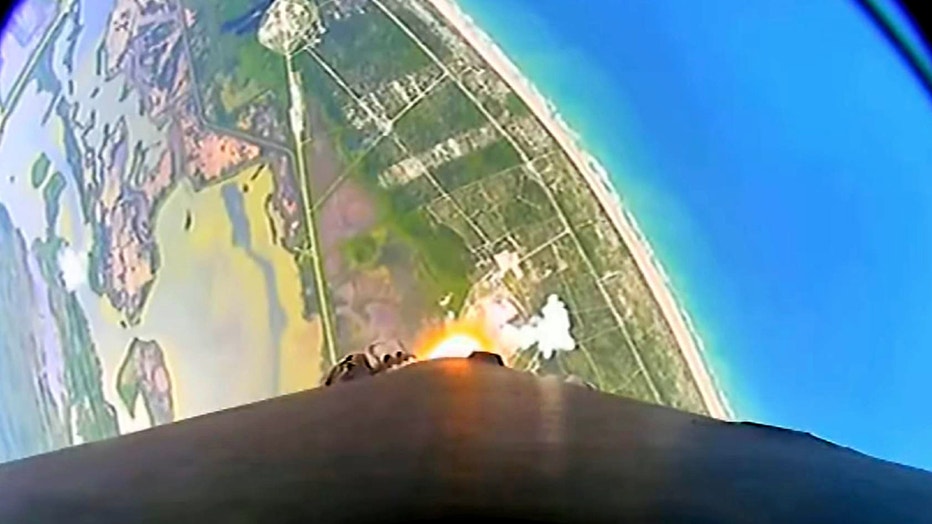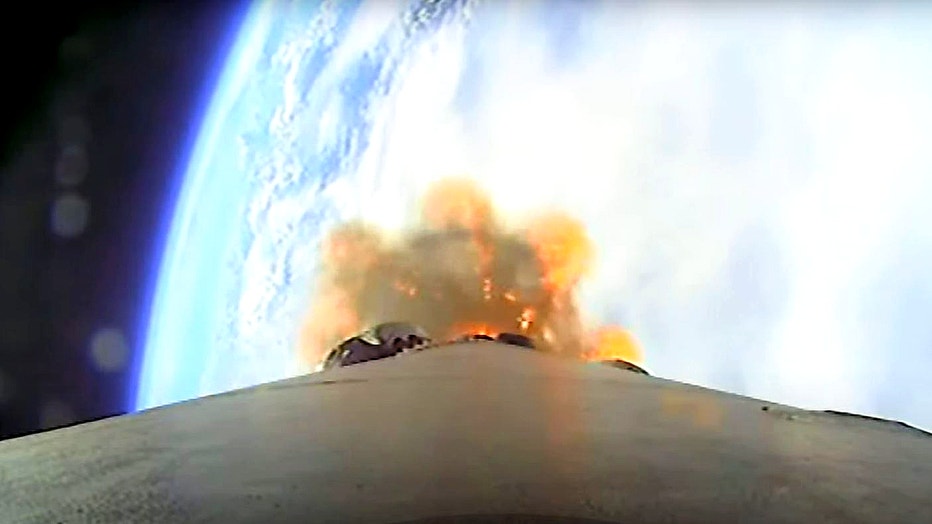 ATLAS V TO LAUNCH USSF-12
A United Launch Alliance (ULA) Atlas V 541 rocket will launch the USSF-12 mission for the U.S. Space Force's Space Systems Command (SSC). Liftoff will occur from Space Launch Complex-41 at Cape Canaveral Space Force Station, Florida. The Atlas V will deliver both spacecraft directly to geosynchronous orbit approximately 22,000 miles (35,500 km) above the equator approximately 6 hours after liftoff.  The USSF-12 mission features two satellite payloads.
The Atlas V rocket is set to lift off at 6:00 p.m. on Thursday, June 30. Forecasters say weather conditions are 60% favorable. Cumulus clouds will be the primary launch weather concern Wednesday evening, according to the 45th Weather Squadron forecast.  You can watch the ULA launch in the video player above.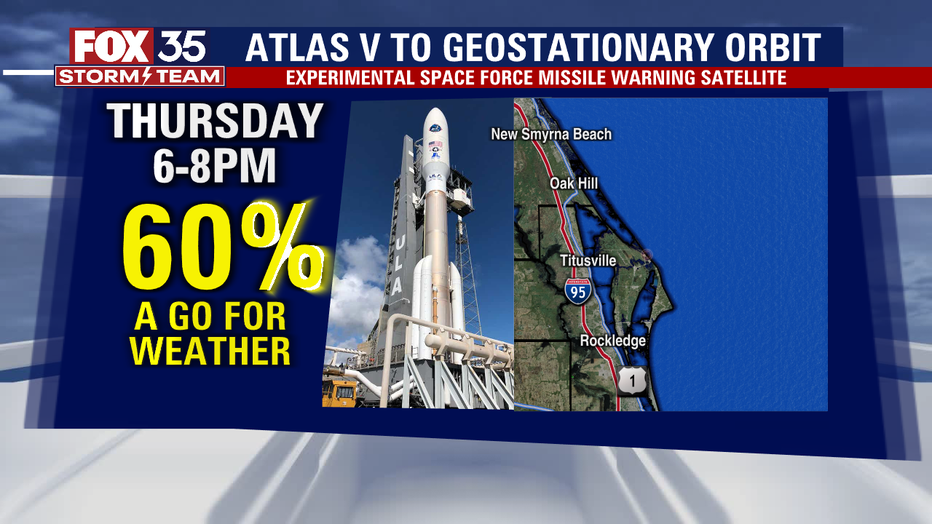 FOX 35 News will stream the launch live when it begins in the above video player and on FOX 35 News' YouTube page.